How to Treat a Dog Bite Injury
Dog bite attacks are more common than you may realize. Approximately 4.7 million Americans are bitten by a dog each year, and one of out every five dog bites requires medical attention. While the most common concern among people involves whether they will need a rabies shot, the risk of infection is a much more common complication after a dog bite. To minimize this risk of infection, it's critical to treat a dog bite injury promptly.
The following tips will help ensure you treat your dog bite injury properly and receive the medical assistance necessary to avoid a serious complication.
Ask the Dog's Owner About its Vaccination History
Before leaving the scene of the dog bite attack, it's important to ask the dog's owner about its vaccination history. In particular, you want to find out whether the dog is current on its rabies shots. It's also a good idea to get the dog owner's name and contact information, as well as the dog's veterinarian's name and contact information, so that you can confirm the dog's vaccination status.
If you're unable to locate the dog's owner, you may need to get a rabies shot as a precaution. Make sure to ask your doctor about this when you seek medical treatment.
Initial First Aid Treatment
If the bite wound isn't extremely serious, you can most likely administer first aid and care for the injury at home prior to visiting a doctor. However, if the bite is very serious, seek medical attention immediately.
To treat your dog bite injury at home:
Wash the wound with mild soap and warm water
Gently press a clean cloth over the wound to stop the bleeding
Apply an over-the-counter antibiotic cream or ointment to the wound to prevent infection
Wrap the wound with a sterile bandage
Look for signs of infection, such as swelling, redness, fever and increasing pain
See a Doctor
It's always a good idea to seek medical attention after a dog bite, even if your injury appears to be mild. Visiting a doctor will ensure the wound is treated properly and the risk of infection is minimized. It will also ensure you receive any precautionary immunizations that may be required, such as a tetanus shot.
When you visit a doctor, the injury will be examined to determine whether the bite was deep enough to damage any bones, nerves, muscles or tendons. The wound will be cleaned again, and any additional antibiotics will be prescribed if your doctor is concerned about an infection developing. If the wound is very serious, your doctor may also need to close it with stitches.
When you visit the doctor, you should be prepared to answer the following questions:
Do you know whether the dog is current on its vaccinations, including rabies?
When was the last time you received a tetanus booster?
Do you have any health conditions that may increase your risk of infection, such as diabetes, autoimmune disease or liver disease?
Potential Complications from a Dog Bite Injury
There are a variety of potential complications that can occur when a dog bite isn't treated properly. Due to the serious nature of these complications, it's critical that you seek medical attention immediately after the attack.
Infection
Infection is one of the most common complications after a dog bite. Many dogs have bacteria living in their mouths, and about 50% of dog bites introduce bacteria into your body. Common bacterial infections that may occur if the dog bite breaks the skin include:
Staphylococcus
Pasteurella
Capnocytophaga
The risk of infection increases if you have diabetes or any condition that compromises your immune system.
To minimize the risk of infection, it's important to keep the wound clean and covered. Make sure to change your bandages every day. In addition, monitor the wound for warning signs of infection. Symptoms may appear as early as 24 hours after the attack and as long as two weeks afterwards. Visit your doctor right away if you notice any signs of infection.
Rabies
Rabies is a viral condition that impacts your central nervous system. Without proper treatment, rabies can be fatal within a few days.
Broken Bones
If you're bitten by a large dog, it may result in a broken or splintered bone. This most commonly occurs when bitten in the hands, feet or legs.
Nerve and Muscle Damage
If a dog bite penetrates deep beneath the skin, it can damage the nerves, muscles and blood vessels in the region. This damage is possible even when the wound appears to be very small.
Tetanus
Tetanus is a bacterial disease. While it's unlikely that you'll develop tetanus if you're current on your booster shots, it's important to get a tetanus shot as a precaution if you're unsure when you last had one.
Scarring
Scarring is common with any injury that tears the skin. In most instances, scarring from a dog bite will be mild and lessen over time. However, serious bites can result in very severe scarring. If you've been bitten in the face, you may want to have the wound closed up by a plastic surgeon to minimize the risk of serious scarring and disfigurement.
Pushchak Law Can Help After a Dog Bite Attack
If you've been injured in a dog bite attack in the Denver area, Pushchak Law can help you recover the compensation you deserve. Mr. Pushchak has made dog bite cases a primary focus of his practice. He understands the sophisticated issues associated with these cases, and this specialization will provide the edge you need to ensure your compensation covers all of your damages.
Mr. Pushchak has created a unique Informed Decisions Approach™ that is focused on helping you get the best possible outcome for your case. As part of this approach, he listens carefully to your goals and desired outcome. Mr. Pushchak will then educate you about your legal rights and options, and he'll recommend the best strategy to achieve your desired outcome.
By making sure you understand your rights and options, Mr. Pushchak's Informed Decisions Approach™ keeps you in control of the entire process. While he will recommend the most effective strategy to achieve your desired outcome, you will always have final say on how your case is handled. This process ensures we are always aligned with your best interests every step of the way.
Contact us today to schedule a free consultation. Pushchak Law serves clients in Denver and the surrounding areas of Colorado.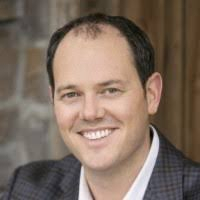 Latest posts by Brian Pushchak | Personal Injury Law Firm Denver, CO
(see all)
Free Case Consultation
If you have been injured and would like to speak with one of our attorneys, take advantage of our free, no-obligation consultation. And if you have a viable case, there are no fees until we win.

Call 303.372.6145
Schedule Today