How to Tell if a Dog Is Aggressive
Aggression is a common issue among dogs. According to the American Society for the Prevention of Cruelty to Animals (ASPCA), roughly 60-70% of all pet dogs bark threateningly and act unfriendly towards strangers. While some of these instances are signs of aggression, others are simply a dog's natural response to encountering someone unfamiliar.
Some dogs are only aggressive towards certain types of people, such as their vet or a postal worker. Other dogs exhibit aggressive behavior towards a broader range of people, and sometimes towards other dogs as well. If you have an aggressive dog, it's important to recognize the warning signs so that you can take the steps necessary to prevent a dog bite attack.
What Is Canine Aggression?
Canine aggression refers to any harmful or threatening behavior directed towards another individual, animal or group of people. In most instances, aggression is triggered by fear and/or anxiety and isn't indicative of a behavioral issue in your dog. However, some dogs exhibit predatory aggression, a condition in which the animal isn't anxious or afraid; instead, the aggression is associated with an intent to capture, kill and consume its prey.
Common reasons why a dog may become aggressive include:
Lack of socialization
Anxiety, stress or fear
A feeling that their territory is being threatened or encroached upon
Being treated poorly or antagonized
To protect their litter
Fear for their safety
They aren't feeling well
Types of Canine Aggression
There are many different types of canine aggression. Understanding which category of aggression your dog exhibits can help you determine what triggers this behavior and make it easier to identify situations when your dog may be prone to acting aggressively towards others.
Common types of canine aggression include:
Territorial aggression – Aggression towards an individual who enters or approaches the dog's territory (typically their home)
Possessive aggression – Aggression towards a person or animal who the dog perceives as taking their possessions (typically food or toys)
Protective aggression – Aggression directed towards a person or animal who is perceived as threatening their master/family members (this is called maternal aggression when the perceived threat is towards the dog's offspring)
Fear-related aggression – Aggression triggered by a feeling that the dog is cornered or trapped
Pain-related aggression – Aggression triggered by pain or discomfort
Frustration aggression – Aggression that occurs when a dog becomes aroused or excited by something, but is unable to approach it
Predatory aggression – Aggression motivated by a desire to hunt, capture, kill and consume the target (typically results in a damaging, uninhibited attack)
Sexual aggression – Aggression directed towards another dog in association with mating behavior, such as when male dogs compete for a female or when females fight for access to a male
Top Signs of an Aggressive Dog
While a barking or growling dog may be a sign that it is exhibiting aggressive behavior, this isn't necessarily a reliable way to identify aggression. Dogs have limited ability to vary their types of vocalization, and the same sound may be a sign of aggression in one dog and a sign of excitement or a greeting exhibited by another dog.
Instead, it's best to focus on the dog's body language to determine whether it is exhibiting aggressive behavior. Common signs of an aggressive dog include:
Body becomes stiff, still or rigid
Fur stands up
Crouching, lowering the body or tucking the tail under the body
The whites of its eyes become more visible
It shows its teeth
It snarls or growls in a guttural manner
Avoiding eye contact
Ears become pinned or flattened tightly to the head
Lunging forward or charging at a person
"Muzzle punch" (the dog punches a person with its nose)
Biting
Dog owners who notice any of these signs should immediately take steps to control their dog and protect others from a potential attack. Individuals who encounter a dog exhibiting these behaviors should proceed with caution and not engage in any actions which may further provoke the dog.
Are Some Dog Breeds More Prone to Aggression than Others?
While statistics may indicate that some dog breeds are more likely to bite or act aggressively than others, it's typically not a good idea to judge the aggressiveness of a dog by its breed. Just about any dog can become aggressive under the right circumstances, regardless of their breed. Furthermore, there are many examples of extremely gentle and friendly dogs which are considered to be an aggressive breed.
Instead, a dog's individual temperament and its history of interactions with people and other animals provides a better gauge of whether it is prone to aggression. As a dog owner, your dog's prior actions and aggressive tendencies should guide the level of precautions you take when your pet is around others, particularly people who are unfamiliar.
Pushchak Law Can Help if You're Injured in a Dog Bite Attack
Dog owners have an obligation to take precautions to protect others from being attacked by their pet. Colorado adheres to strict liability in dog bite cases, which means the dog's owner is liable for any damages you suffer even if their dog has no prior history of aggression. If you've been injured in a dog bite attack, Pushchak Law can help.
Brian Pushchak has made dog bite cases a primary focus of his practice. He's seen firsthand the devastating injuries that occur in these attacks, and he knows the complex laws governing these cases. This specialization gives you the edge you need when seeking to maximize your compensation.
You'll benefit from Mr. Pushchak's Informed Decisions Approach™ focused on helping you get the best possible outcome to your case. This approach ensures you remain in control of the entire process. Mr. Pushchak will listen carefully to you to understand your specific goals for the case and recommend the best legal strategy to achieve your desired outcome. He'll discuss your rights and options in detail, and answer any questions you may have regarding your case. While he'll make recommendations regarding the best approach to your case, you will always have final say on the strategy used.
Contact us today to schedule a free consultation. Pushchak Law serves clients in Denver and the surrounding areas of Colorado.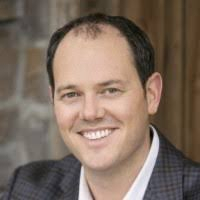 Latest posts by Brian Pushchak | Personal Injury Law Firm Denver, CO
(see all)
Free Case Consultation
If you have been injured and would like to speak with one of our attorneys, take advantage of our free, no-obligation consultation. And if you have a viable case, there are no fees until we win.

Call 303.372.6145
Schedule Today