How to Help Your Child After a Dog Bite
According to the Humane Society, roughly 51% of dog bite victims are young children. One of the primary reasons for this is that many children struggle to understand the body language of a dog that may be triggered and inclined to attack. Unfortunately, children are also more likely to be severely injured and need medical attention after a dog bite.
Due to the violent nature of dog bite attacks and the severity of the injuries suffered by children, it's common for kids to experience significant trauma after being attacked by a dog. As a parent, there are steps you can take to help your children emotionally and psychologically recover after a dog bite.
Learn the Warning Signs of Trauma
Children often have a limited understanding of what caused a dog bite. If they don't have extensive experience around dogs, they may also be more likely to think all dogs are dangerous after being attacked. These factors increase the likelihood of suffering trauma. Therefore, it's important to be on the lookout for common warning signs of trauma after your child is attacked by a dog.
Common signs of PTSD in children include:
Difficulty sleeping
Withdrawing from social activities with family and friends
Difficulty paying attention at school
Fear of darkness and unknown environments
Avoiding the location where the attack occurred
Fear of other dogs, even when they are acting friendly
While these symptoms may indicate your child is suffering from PTSD, you'll need a licensed psychologist to make a conclusive diagnosis. Even if your child isn't experiencing full blown post traumatic stress disorder, it can be helpful to schedule some sessions with a psychologist if you notice some of these warning signs. Therapy sessions can help your child process the incident and work through any trauma being experienced.
Work With Your Child to Understand Dog Safety
It's common for parents to be concerned that trauma after a dog bite attack may cause their child to be fearful of dogs for the rest of their life. This long-term fear of dogs can negatively impact a child's quality of life when dogs are present, and it can even create challenges for children when they are playing at a park or going to a friend's house that has a pet dog.
Working with a psychologist can help your child to master this fear and understand that most dogs aren't dangerous. This can make it easier to eventually reintroduce your child to situations where a dog may be present.
But there are also steps you can take to supplement the work of a child psychologist. You can work with your child to understand basic dog safety principles and help them more effectively read a dog's body language and behavior. These concepts can not only help your child understand that dogs are unlikely to attack unless they are threatened, but it can also reduce the likelihood that your child may inadvertently engage in behavior that a nearby dog may perceive as threatening.
Once your child is ready, explain the following dog safety best practices to help guide future interactions:
Always ask the dog's owner if it's safe to pet the dog before doing so
Always approach a dog slowly
Give the dog space if it's eating or playing with a toy
Extend your hand and allow the dog to sniff you before attempting to pet it
Pushchak Law Can Help After Your Child Is Injured in a Dog Bite Attack
Between medical bills and therapy sessions, the expenses associated with your child's dog bite attack can be financially crippling. In addition, the emotional and psychological trauma associated with the attack can negatively impact your child's quality of life for a long time after the incident. At Pushchak Law, we're here to help you and your child through this difficult time.
Brian Pushchak has made dog bite cases a primary focus of his practice. He's witnessed firsthand the devastation that occurs when a child is traumatized by a dog attack, and he can help ensure your child receives the proper support and services in the aftermath of the incident. In addition, this specialization in dog bite cases enables Mr. Pushchak to more effectively evaluate the extent of your child's damages, ensuring the compensation you recover reflects both the economic and non-economic impact the attack had on your child.
With our unique Informed Decisions Approach™, you remain in control of the case at all times. Mr. Pushchak will listen carefully to you to understand your desired outcome for the case and provide as much information as necessary to ensure you understand your legal rights and options. He'll recommend the best strategy to achieve your goal, answering any questions you may have so that you're comfortable with the plan before moving forward. This process ensures we always remain aligned with your goals and give you the greatest chances of maximizing the value of your child's compensation.
Contact us today to schedule a free consultation. Pushchak Law serves clients in Denver and the surrounding areas of Colorado.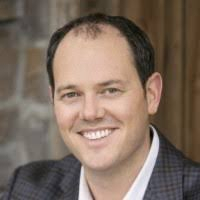 Latest posts by Brian Pushchak | Personal Injury Law Firm Denver, CO
(see all)
Free Case Consultation
If you have been injured and would like to speak with one of our attorneys, take advantage of our free, no-obligation consultation. And if you have a viable case, there are no fees until we win.

Call 303.372.6145
Schedule Today