How to Choose a Denver Personal Injury Attorney
After getting injured by a negligent third party in Denver, you need to start thinking about who is going to pay for your medical bills, repair costs, lost wages, and whether or not you have suffered emotionally from the traumatic event. Unless you file a personal injury claim against the liable party, any costs your insurance won't cover will be your ultimate responsibility. However, if you file a personal injury claim on your own, or with an ineffective personal injury attorney, you risk losing your claim and still having to pay for everything out of your own pocket. To maximize your chances of success, you need to find the right attorney for your unique circumstances.
To identify a trustworthy personal injury attorney in Denver, keep these considerations in mind:
Exclusivity: There are plenty of attorneys who have multiple practice areas, such as personal injury, family law, and criminal defense. While this approach to practice is completely acceptable, it isn't exactly ideal for clients who just need a personal injury lawyer's help. Look for an attorney who focuses on personal injury and that is it, or else you might be retaining the services of someone who distracts himself or herself with other case types.
Tried and tested: It is true that the majority of personal injury claims never make it to litigation but either get settled in a conference room or get rejected by a judge instead. However, you should not completely bank on your claim being settled fairly. Your Denver personal injury attorney should be able to take your case to trial to achieve a jury verdict victory, just in case it is necessary.
Professional associations: Attorneys are frequently judged and reviewed by professional associations who offer membership to the "best of the best" in given regions or practice areas. If you can find a lawyer with associations to professional groups and Bar Associations, you have probably found someone who knows their practice area inside and out.
Past clients: An honest and successful attorney will have nothing to hide when it comes to past clients. Ask to see testimonials from people they have helped before and gauge the reaction. If the lawyer claims to have none or will not show you, it could be a red flag. On the other hand, a Denver personal injury attorney that is open with client reviews knows that they have done a great job because their clients have told them so. Contingency fees: If a personal injury attorney is confident in his or her own skills, there should be a contingency fee offer available to clients. Contingency fees state that you will not have to pay any attorney fees if your lawyer does not win you a settlement or verdict. Most will also state that payment is completed through a small percentage of your winnings, so you can never earn less than you pay your attorney.
We are the Denver Personal Injury Law Firm for You
At Pushchak Law Firm, our attorneys have a strong reputation for providing clear, efficient, and compassionate representation for personal injury clients in Denver. We focus entirely on personal injury, can take your case to court, and have memberships to multiple professional associations. Of course, we are also proud of the positive client testimonials we have accrued and always offer contingency fees when taking on a case.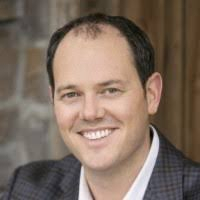 Latest posts by Brian Pushchak | Personal Injury Law Firm Denver, CO
(see all)
Free Case Consultation
If you have been injured and would like to speak with one of our attorneys, take advantage of our free, no-obligation consultation. And if you have a viable case, there are no fees until we win.

Call 303.372.6145
Schedule Today