How Long Does a Personal Injury Case Take?
One of the questions we are frequently asked when people are hiring us to represent them for a personal injury case is how long will it take. There are many different factors that go into how quickly a claim resolves.
The Length of a Personal Injury Case Depends on How Long it Takes to Heal
The first factor in how long an injury case lasts is how quickly the injured person heals. Each injury case is resolved fully and finally one time and cannot be re-opened later. It is very important to understand the full nature and extent of a person's injury before settling or resolving their injury claim. This is important for a couple of reasons, but primarily because our goal is always to get you back to where you were before the injury, or as close as possible, and to have you compensated for the difference between where you are after the injury and where you would have been had you not been injured. The best way to achieve this goal is for the injured person to see medical providers who are specialists in dealing with the particular type of injury. This serves two purposes. First, the specialist provider will be able to provide the best treatment to get the injured person better. Secondly, should the insurance company dispute the claim and not offer fair value, the specialist doctor is the best person to provide medical testimony in a lawsuit against the responsible party.
How is the Value of a Personal Injury Case Decided?
The value of any claim is dependent largely on what can be proved to a jury if the case went to trial. While many cases resolve without a lawsuit ever being filed, and well short of a trial taking place, insurance companies are always assessing their worst day at a jury trial in valuing the case. Insurance companies see a drastic difference in the verdict a jury will award someone who treated with a primary care doctor or chiropractor for 6 months. Because of this variation in value, a case should never be resolved without a full understanding of your injuries and whether they will heal. If the injury is permanent it is important to have the doctor give opinions on how the injury affects your ability to do everyday things in your life and what effect that will have on your ability to earn a living and do household tasks. While it can take longer to document these aspects of a case, taking the time to do this properly can often reduce the chances that a case will have to be filed in court, or go to trial.
Beyond the medical treatment portion of the case, there are other factors that help determine how long a case will take. First among these is whether the insurance company is properly evaluating the case and offering reasonable value for the injury suffered. There are certain insurance companies that make a common practice of making low-ball offers and will not offer real value on cases until they have been filed in court. We have a lengthy track record of dealing with the different insurance companies and can let our clients know ahead of time if the insurance company they are dealing with makes reasonable offers without a lawsuit or not.
Other important factors in how long an injury claim takes are the force involved in the injury, the number of parties involved in the injury, and whether there were previous injuries to the same part of the injured person's body. These are factors insurance companies look at to try and minimize the offers that they make injured parties. When one or more of these factors is in play the insurance company will often try and make low value offers to the injured party, and it frequently becomes necessary to file a lawsuit to obtain fair value for the injured person. Filing a lawsuit, or litigation, adds time to the resolution of a claim. However, in circumstances where the insurance company is refusing to acknowledge the seriousness of the injury based on the above factors, litigation is often the only way to show the insurance company that you are serious about obtaining a fair resolution and are willing to spend the additional time and effort to insure you are treated properly.
While it is never possible to know how long any claim will take at the beginning of a case, the attorneys at Pushchak Law Firm are experienced in navigating the insurance company gauntlet and helping you obtain the best result for your case in the shortest possible time. Don't let an insurance company try and rush you into resolving your claim. If you have questions about your injury contact us for a free evaluation your injury case so you can make the decision that is best for you.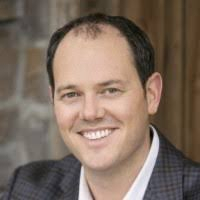 Latest posts by Brian Pushchak | Personal Injury Law Firm Denver, CO
(see all)
Free Case Consultation
If you have been injured and would like to speak with one of our attorneys, take advantage of our free, no-obligation consultation. And if you have a viable case, there are no fees until we win.

Call 303.372.6145
Schedule Today