Hours of Service Violations and Truck Accidents
Tired driving is as bad as drunk driving. Tired drivers have just as high a risk of accidents as drunk drivers, so it's important to keep tired drivers off the road as much as possible.
This is especially important if the driver is going to get behind the wheel of a large truck. These vehicles, which commonly weigh up to 80,000 pounds, are very dangerous and especially deadly when involved in an accident. To try to keep truckers from getting behind the wheel when they're too tired, all truck drivers must observe what are known as "hours of service" (HOS) regulations.
These regulations are designed to keep people safe on the highway when sharing the road with large trucks. Unfortunately, many truckers and trucking companies see the HOS regulations as an interference with their ability to make profits. They try to find ways to violate the rules so that they can keep driving for longer. Unfortunately, this can lead to devastating truck accidents.
When you are hurt or lose a loved one because a trucker violated rules for profit, you deserve compensation. Denver truck accident attorney Brian Pushchak is dedicated to getting you all the compensation you deserve after your truck accident.
What Are the Hours of Service Rules?
The HOS rules are designed to make sure truckers aren't on the road so long that they put themselves and others at risk. It has several provisions.
First, drivers cannot be on the road for more than 11 hours after 10 consecutive hours off-duty. In addition, drivers cannot keep driving after the 14th consecutive hour, even if they have taken many hours off-duty since coming on-duty. The only way to reset the 14-hour limit is to take a 10-hour break.
In addition, drivers must take at least a 30-minute break when they have driven for a period of 8 hours without taking a 30-minute break from driving.
Drivers are also forced to follow a 60/70-hour workweek over 7/8 days. They cannot drive more than 60 hours in 7 days, or 70 hours in 8 days. They can restart their workweek by taking at least 34 hours off-duty.
If a driver uses a sleeping berth, they can divide their 10-hour break between time in the sleeping berth and time out of it.
Hours of Service Violations Are Common and Could Be a Factor in Accidents
Although the HOS rules are intended to keep people safe, they are often ignored by truckers and trucking companies trying to make more profits by delivering loads faster. In 2020, roadside inspections revealed about 14% of drivers, or one in seven, was in violation of one of the HOS rules. Many drivers also falsify their logbook to try to hide their HOS violations. Roadside inspections don't report whether the driver seemed to be mentally alert or was too tired to drive.
Drowsy driving accidents are quite common, and may account for about 20% of all fatal traffic accidents. Putting these two figures together, it seems quite likely that HOS violations play a significant role in many deadly truck accidents.
Let Pushchak Law Help You Recover Damages after Your Truck Accident
Although drivers try to conceal their HOS violations, it is possible to find out the truth and whether the truck driver in your accident was in violation of the HOS rules at the time of your accident. Denver truck accident lawyer Brian Pushchak will investigate all the driver's records, including official records, data tracking from cell phones, receipts and invoices, bills of lading, and more to determine if the driver was in violation of HOS rules.
In addition, if you choose Mr. Pushchak, you will benefit from his Informed Decisions™ approach. We will listen to your goals to make sure we're working for what you need most out of your lawsuit.  We will educate you on your options, but let you make the final decisions about your case. And we'll always be available to talk to you.
To learn how we can help you after your truck accident, please call 303-372-6145 or contact us online to set up a free initial consultation.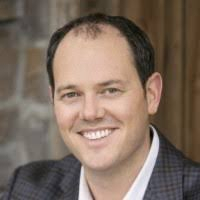 Latest posts by Brian Pushchak | Personal Injury Law Firm Denver, CO
(see all)
Free Case Consultation
If you have been injured and would like to speak with one of our attorneys, take advantage of our free, no-obligation consultation. And if you have a viable case, there are no fees until we win.

Call 303.372.6145
Schedule Today