Electric Scooters and Safety Concerns
It has been a little over a year since multiple companies dropped off thousands of electric scooters on the streets of Metro Denver and across the country. Regardless of how you feel about the scooters, their rise in popularity and prolific use has created an increase in significant injuries with other pedestrians and vehicles. One company, Bird Rides Inc. recently announced that users have ridden their electric scooters approximately 10 million times in their first year of operation. Bird Rides Inc. and Lime, a competitor with Bird, have also been the attention of a recent class action law suit in California alleging that they have been grossly negligent in their new business venture.
Now that electric scooters are a "thing," consumers need to be careful to ensure their own safety. Since the scooters unpermitted delivery in many cities across the country, people have experienced brain injuries, broken bones, serious lacerations, and three people have died riding these scooters in Dallas, Cleveland, and Washington DC. The manner in which people are injured is important. First, you should be concerned with the overall construction of the electric scooter. Lime in 2018 recently recalled 100% of one scooter model it put out on the street as it was falling apart under normal use. The recalled scooters were produced in China by a company named Okai who has not responded to press inquiries regarding their scooters. Lime has also upgraded its scooters three times in 2018 to make them safer for riders including larger tires, brakes on the rear wheels, and dual suspension. While this may certainly be a smart move, the fact that these scooters are incredibly cheap to produce and subject to multiple yearly safety improvements may cause some riders a reasonable concern.
Second, many riders are generally unaware of the traffic laws regarding the use of electric scooters and where they may be used safely. Injuries from riding in bike lanes, on sidewalks, and in crowded areas have all been reported as the cause of serious injuries in emergency rooms across the nation. These scooters are new, people do not expect to find them riding in the bike lanes or on sidewalks which makes it particularly difficult to avoid dangerous situations.
Third, you must always be aware of your surroundings and the terrain. It is incredibly easy to hit a sidewalk crack, pothole, or other variation in pavement that can cause the scooter to crash. Similar to a motorcycle, falling off a scooter even at the maximum speed of 15MPH when you are unprotected can cause serious injuries.
So, if you are going to use an electric scooter, know the risks associated with this method of transportation. Before you begin, make sure you read the instructions in the application regarding appropriate use of the scooter, know the traffic laws to ensure safe usage, wear a helmet, and ride responsibly. In Colorado, you can get pulled over for driving under the influence (DUI) while riding an electric scooter.
If you are injured by someone using a scooter or while you were riding one, please call us to discuss your potential case and for a free evaluation. This is a new area of personal injury cases in Denver, Colorado and you need to obtain the right advice for your case.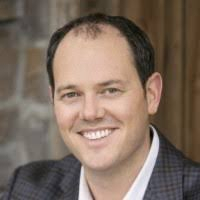 Latest posts by Brian Pushchak | Personal Injury Law Firm Denver, CO
(see all)
Free Case Consultation
If you have been injured and would like to speak with one of our attorneys, take advantage of our free, no-obligation consultation. And if you have a viable case, there are no fees until we win.

Call 303.372.6145
Schedule Today