Dog Bite Cases- What you should know (Informed Decisions)
If you have been attacked by a dog, I guarantee you there is an owner who failed to care for their animal in an appropriate manner. According to the Center for Disease Control, dogs bite 4.5 million people annually. There are things you must know about your injuries and legal claims in order to protect yourself and others from dangerous animals.
After an attack, it is critical that you seek emergency medical treatment for your injuries. The injuries we typically see range from serious lacerations, infections, structural issues to the skin, muscles, tendons, nerves, and blood vessels. And this is assuming that the dog did not cause you to trip, fall, or drag you to the ground during the attack which can lead to concussions, broken bones, herniated discs, and other serious injuries.  It is also incredibly important to have a medical professional address and clean any wounds to prevent infection and the introduction of bacteria into your system as this can lead to hospitalization. Our advice is to never make a bad situation worse by ignoring your injuries and not going in for an evaluation regardless of the severity of the attack.
It is rare in our experience that the dog owner calls animal control themselves to report the attack and it is often up to the victim to initiate this process. It is a common misconception that if animal control is called that the dog is going to be euthanized. The purpose of calling animal control is to obtain the veterinarian records of the dog to ensure appropriate immunizations (rabies etc.) are up to date, to create a record that this owner has a dog with dangerous and aggressive tendencies which is important if the dog attacks again, and to potentially require the owner to participate in appropriate training with professionals to fix the problem with the dog. In addition, it can be very helpful for your case if the dog is not euthanized so we may have an expert evaluate the dog to support your legal claims.
The next step is to contact Pushchak Law Firm so we may begin our liability investigation and obtain information on the owner, the dog, witnesses to the incident, interview neighbors regarding their experiences with the dog, and discover all sources of insurance for your injuries. Another misconception about dog bite cases in Colorado is that every dog gets one free bite. This is false and the legal claims associated with dog bite cases are quite complex and very fact dependent. Whether this animal has attacked someone before is certainly suggestive that the owner is not managing their animal in a reasonable fashion but other issues, such as where the attack took place, can have a greater impact on your legal claims than whether the dog bit someone before.
For example, we represented a woman who was attacked by a Pitbull in the middle of the street when the owner forgot to close the backyard gate. Whether this animal was dangerous prior to the attack is less important than the fact that the owner was negligent in leaving the gate open and it is reasonably foreseeable that if your dog gets out it may cause a car crash, bite someone, or cause property damage. In comparison, if the attack takes place on the dog owner's property, an entirely different statute applies to your claims and it is incredibly important what the owner knows about the dog's dangerous propensities and what the owner did to protect you from being injured. As we said, the legal claims associated with dog attacks are complicated.
While it is very traumatic and unfortunate that you have been attacked by a dog, it is important that you understand your injuries and legal claims in order to recover as soon as possible and obtain a fair outcome to your case. Please see our other blog posts about the type of damages you are entitled to under Colorado law and for further discussion of the law that applies to dog attack cases.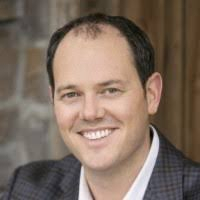 Latest posts by Brian Pushchak | Personal Injury Law Firm Denver, CO
(see all)
Free Case Consultation
If you have been injured and would like to speak with one of our attorneys, take advantage of our free, no-obligation consultation. And if you have a viable case, there are no fees until we win.

Call 303.372.6145
Schedule Today