Do I Need a Lawyer for a Simple Dog Bite Case?
We get this question a lot. If it's a "simple" case, surely it can be figured out on its own, right? It's easy to want the answer to be "yes," but it's important to remember that there are a lot of factors at play with any personal injury case – especially a dog bite – that make it nearly impossible to truly classify it as "simple." As dog bite attorneys, we field this question fairly often, we thought it would be a good idea to dive a little deeper.  
"Simple" Is Subjective 
Like we mentioned at the beginning of this article, it's very difficult to determine the simplicity of your case on your own. What might seem simple at first (a dog bit me, now what?) doesn't always stay as simple as the facts. A few quick Google searches will open your eyes to the myriad of things to consider. Where the bite happened, how the bite happened, how many dogs were involved? Was the dog leashed or not? Was the dog with its owner or not? And that's just the tip of the iceberg. If you're going to try and seek compensation following a dog bite incident, we urge you to consider the fact that a "simple" dog bite case is very rarely "simple" at all.  
Things Get Complex, Fast 
The things within your control stack up fast. The questions you're responsible for answering can become a long and exhaustive list before you even realize it, but there are other things to consider as well. Any dog bite case could get significantly more complex the minute the dog's owner takes action, too. If the owner of the dog who bit you seeks the help of a defense attorney, you're up against a whole new set of issues. Having someone on your side who understands the law intimately gives you the best shot at reclaiming damages you deserve. Without a lawyer, you may wind up drowning in legalese with no life raft insight, no matter how much research you do. In the same way that you might hire an expert in their field to paint your house or fix your furnace, you want someone who has dedicated their years and career to this specific area of the law on your side.  
Professional Help Saves Money 
Though it may seem counterintuitive at first, hiring a lawyer can actually help save you money in even the most seemingly "simple" dog bite cases. When you take someone to court without a lawyer, the case can drag on with the sole intent of the defense getting you so caught up in court fees that you decide to fold and settle for far less than you deserve. Working with a knowledgeable lawyer you trust saves you time and money by getting through the court process more quickly and more precisely.  
Get What You Deserve
Similar to our previous point, working with a lawyer does more than just save you money – it often gets you more compensation than you could have gotten on your own, too. At Pushchak Law, for example, we take the time to go over every single detail of your case, and as we do, we contemplate all the places you may be able to seek damages. It's not just the doctor's bills or the injuries that you can go after. We understand deeply how extensively a dog bite can affect your life, especially in a severe dog bite case. You miss work, you might lose your job, you have to recover, you may be on pain medication for some time, you may require therapy  – physical or cognitive behavioral or a combination of both in order to get back to the quality of life you had before the bite. The breadth of what you should consider and seek in compensation is difficult to know, understand, and navigate without a lawyer.  
The short and long of it is – yes, even when a dog bite case feels simple or seems simple on the surface, you can almost always benefit, in a number of ways, from seeking out and enlisting the help of a lawyer. Wondering what next steps might look like for your case as a dog bite victim? Give us a call. Together we'll walk through the particulars of your case during our free consultation.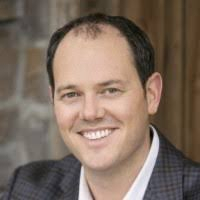 Latest posts by Brian Pushchak | Personal Injury Law Firm Denver, CO
(see all)