Defining Success in Personal Injury Cases
Success in Personal Injury Cases
We are constantly bombarded with advertisements from law firms that spend millions of dollars a month on TV adds gloating about the results they "obtained" for their clients. The lawyers then use the settlement figure for that particular client as a reason why you should trust them with your case. However, a big, or small, settlement or verdict doesn't mean that you reached a successful outcome in a personal injury case. There is so much more defining your success then the check you receive at the end.
We take the position and mindset that, if you are a client of ours, something has gone very wrong in your life, and it is our job to help you turn things around. If you have been injured and it makes sense for you to hire our law firm, we will help you make the best out of a bad situation so you can live your best life possible.
So, what does a successful outcome in a personal injury case look like? Obviously, it is a case by case analysis, as everyone lives different lives and injuries impact individuals and their families in very different ways. Regardless, a successful outcome starts with picking the right lawyer. We are not saying this as a gimmick or solicitation that you hire us, but this decision at the outset of your case is critical. The most important way for you to determine whether you successfully resolved your case is if you are able to trust the legal advice and education you received enabling you to make an educated decision regarding your case.  We guarantee that if you are not comfortable with your attorney and do not trust them, when it comes time to sign legal releases, or obtain a verdict, you are not going to define that moment as a success. A successful outcome is only born through a respected relationship with someone you can trust is advising you well. Keep in mind, this is what you are paying an attorney to do; give you advice you can rely upon.
Success can also be defined as being afforded the tools necessary for you to live your life the best way you can. For many, this means finding the right contacts who can help you live with the injuries on a day to day basis. We regularly assist our clients in connecting them with vocational and rehabilitation professionals, carpenters to modify their homes so they can get around easier, real estate professionals if they can no longer afford their current residence, financial advisors to assist them with their settlement funds so they can obtain what they need for the rest of their life, and therapists to help them deal with the stresses of living a life they never wanted or asked for. Simply handing someone a check at the end of their case doesn't help them move on if they are not aware of the resources offered by our community to help them succeed.
Lastly, while settlement funds will not begin to fix a permanent injury, settlement funds are the only way our civil justice system makes people accountable for their conduct. Receipt of settlement funds is also important in defining a successful outcome, as without the money you may not be able to purchase what you need to live your best life. Unfortunately, many of our clients end up permanently injured after an incident and need substantial funds to pay for their well-being for the remainder of their life.  This may range from future surgeries, future rehab, education costs if they are forced to leave their occupation, and many other potential costs. Not having to worry about where the money is going to come from to obtain these necessary goods is the pinnacle of a successful outcome.
As always, we are here to help you live your best life possible and assist you with obtaining a successful outcome in your case.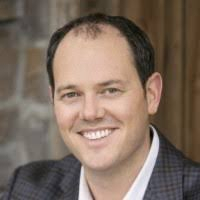 Latest posts by Brian Pushchak | Personal Injury Law Firm Denver, CO
(see all)
Free Case Consultation
If you have been injured and would like to speak with one of our attorneys, take advantage of our free, no-obligation consultation. And if you have a viable case, there are no fees until we win.

Call 303.372.6145
Schedule Today