Dangerous Symptoms After A Motorcycle Accident
As motorcycle accident attorneys, we know being in an be a life-changing event. While some injuries are quite obvious in the wake of an accident involving a motorcycle, they are not the only injuries you should beware of or be on the lookout for. In fact, we have seen many cases over the years where the worst of the injuries and after effects didn't become obvious until the days and weeks following the accident itself. Unfortunately, some of the most dangerous and long-lasting effects of a motorcycle accident are invisible to the eye at first. So, if you've been in a motorcycle accident recently, here are some symptoms you should pay close attention to and for.  
Sudden Sleepiness 
Some sleepiness after an accident is perfectly acceptable after all your body needs time to recover from a lot of sudden unexpected trauma. However, if you find yourself nodding off or getting tired seemingly out of nowhere even after your normal energy levels have returned, that could signal undiagnosed head trauma.  
Strange Behavior 
If you're feeling not like yourself, or others are noting that your behavioral patterns have shifted or been off since the accident, this may also indicate head or brain damage that needs to be checked out in a timely fashion. Internal head trauma is one of the hardest things to diagnose if the effects are not immediately obvious, so it's incredibly important to keep an eye on these kinds of symptoms. Traumatic Brain Injuries (TBIs) are far more common than some might think. 
Been Injured in a Motorcycle Accident?
Schedule a Free Case Consultation
No Fees Until We Win Your Case
Flu-Like Symptoms
If you've been treated for things like road rash or open wounds, and begin to develop flu-like symptoms (fever, chills, etc), we recommend seeking additional medical attention quickly. Symptoms such as these can indicate that an infection has started, and given the nature of wounds in many motorcycle accidents, an infection can spread quickly and dangerously.  
Extreme Emotional Reactions (PTSD) 
If you find yourself fighting off nightmares, waking up in a cold sweat, a sudden and acute fear of things that remind you of the accident, sensitivity to noises, or even flashbacks, you shouldn't try to brush these things off. There's a chance these symptoms may fade with time, that they may be a result of the closeness of the accident, but there is also a chance that these symptoms could be early indicators of developing PTSD. Motorcycle accidents are often some of the most violent and terrifying vehicle accidents you can be involved in. The physical impacts are often far more obvious, but the psychological impacts of being involved in a motorcycle accident cannot and should not be ignored. These can have just as devastating an effect on your daily life as any physical injury. 
Monitoring your symptoms in the wake of any personal injury is an important step, as is seeking legal counsel as quickly as possible. If you or a loved one has been involved in a motorcycle accident recently and has developed any of the symptoms mentioned in this article, please seek the appropriate medical attention immediately. If you're wondering what your next steps might look like in seeking the compensation you deserve, schedule a free consultation today.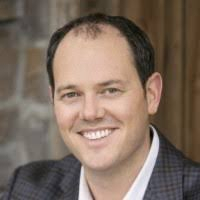 Latest posts by Brian Pushchak | Personal Injury Law Firm Denver, CO
(see all)
Free Consultation
If you have been injured in a Motorcycle Accident, we offer a free, no-obligation case consultation to help you find answers.
Schedule Today