Colorado School Bus Laws
The kids are back to school and you know what that means – school buses are everywhere. Whether you're wondering what you need to be on the lookout for or are curious about what really is – and isn't – illegal when it comes to driving around school buses, we've got you covered. We all know the start of the school year means the start of those school zone flashing lights that require us to slow down on the road in order to keep our kids safe. But what about running into a school bus outside of a school zone? If you're unsure of what the laws really say, let's clear it up. After all, we see a lot of hit and run personal injury cases, and sadly, some involve negligent drivers around school buses.
Stop 
In
 Time 
You may not know this, but you aren't just required to stop if you see a school bus with the flashing red lights and the stop sign out – you're required to stop with a specific amount of distance between you and the bus. If you aren't stopped 20 feet back from the bus, you're in violation of Colorado law.  
No Passing – At All 
You might think that only counts if you're approaching a bus on the same side of the street, but you would be wrong. The 20-foot rule applies if you're on the same side of the street as the bus, if the bus is pulled over to the shoulder, if it's on the opposite side of the street, or if you're approaching the same intersection as the bus. You never know where the children coming off of the bus are going to go, so it's important to follow this law to the letter.  
Medians Are the Exception 
The only time you are not legally required to stop for a bus that has its red lights flashing in the opposite direction of you is if the road between you is separated by a median or other physical barrier. Just because you aren't required to stop in this instance doesn't mean you shouldn't slow down or take note of any children that may be approaching the median or attempting to cross the street on your side.  
Be Aware 
Really, though we've covered the legal rules you must follow when it comes to school buses in Colorado, there's one other thing to consider. The laws are in place to keep children safe, but drivers in any situation play a big part in that even when the laws aren't prohibiting you from driving forward. It's your job to be aware of your surroundings. When school buses are around or you're approaching or leaving a school zone, make sure you're on high-alert. You might just save a life.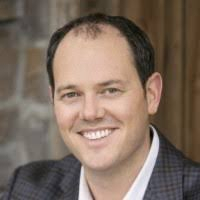 Latest posts by Brian Pushchak | Personal Injury Law Firm Denver, CO
(see all)