Can I Get Workers' Compensation after a Dog Bite Attack at Work?
Although most dog bites occur when people are at home or doing relaxing activities, some bites occur when a person is at work. In fact, Denver is 13th on the Postal Service's ranking of cities for most dog bites. Nearly 30 postal workers experienced dog bite attacks in Denver in 2021, and it's likely that many other delivery workers received a similar number of attacks.
The good news is that dog bites, like other types of work-related injuries, qualify for workers' compensation. Workers' compensation has some benefits for workers. You don't have to prove liability or negligence, so you can get guaranteed compensation faster. However, workers' compensation benefits are notoriously stingy and might not reflect the full amount you're owed.
Brian Pushchak is dedicated to helping dog bite victims get full compensation under the law. He can help you pursue additional compensation above and beyond workers' compensation if you are eligible.
Workers' Compensation Can Help When You're Exempt from Dog Bite Lawsuits
Workers' compensation is essential for some people who are exempt from filing dog bite lawsuits due to Colorado's strict liability law for dog owners. Under Colorado law, you can't file a lawsuit against a dog owner if you are bit while working as a:
Veterinary care worker
Dog handler
Dog groomer
Humane agency staff
Dog show judge
In these situations, getting workers' compensation might be the only way you can get compensation for your injuries.
What to Do After a Dog Bite Attack at Work
You should respond a little differently after a dog bite at work. However, as always, your first priority should be getting care for your injuries. If your injuries require emergency care, call 9-1-1. You'll need to notify your employer as soon as possible, but there is some allowance for emergency situations where you might be faint from loss of blood, can't spare a hand from putting pressure on your wounds, or are just too traumatized to remember.
If your injuries don't require emergency attention, contact your employer before getting care. They might request that you get care at a certain place, and doing so can make it easier to get workers' compensation.
Try to document your injuries as much as possible. However, don't let documentation get in the way of getting proper care. For example, don't stop applying pressure to your wounds just so you can take a picture of them. Don't interfere with doctors and nurses working on your wounds just so you can get pictures.
Next, talk to a dog bite attorney about your injuries. If you're eligible for workers' compensation, you normally can't pursue a lawsuit against your employer. However, a dog bite lawsuit might enable you to get additional compensation for things workers' compensation doesn't cover. It's best to talk to a lawyer before signing paperwork related to workers' compensation. It's just a precaution, but it's best not to accidentally sign away your rights after a serious dog bite attack.
Why Choose Denver Dog Bite Attorney Brian Pushchak
If you suffered a dog bite attack at work, Denver dog bite attorney Brian Pushchak is prepared to help you get all the compensation you're due under the law. With our Informed Decision™ approach, we'll take the time to listen to your circumstances and your goals. Then we'll let you know if the best choice for you is workers' compensation, a third-party lawsuit, or both. We'll give you our personal contact information so that you can always get in touch with us. We care about you and want to make sure you always know what's going on in your case. Plus, it always remains your case. We give you the benefit of our insight, training, and experience, but the decisions about how to proceed are always yours to make.
Want to learn how Pushchak Law can help you get maximum compensation for your dog bite injuries in Denver? Please call 303-372-6145 or contact us today for a free initial consultation.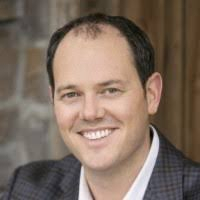 Latest posts by Brian Pushchak | Personal Injury Law Firm Denver, CO
(see all)
Free Case Consultation
If you have been injured and would like to speak with one of our attorneys, take advantage of our free, no-obligation consultation. And if you have a viable case, there are no fees until we win.

Call 303.372.6145
Schedule Today