Can I File a Lawsuit if I Slip and Fall on Ice?
Although it took a while to get started, winter is in full force along Colorado's Front Range. In Denver, we've had a number of significant snowstorms in the last few weeks. Combined with intermittent sunny afternoons and cold nights, this creates the perfect conditions for creating ice in many public areas.
If you suffered a significant injury from a slip and fall accident, you might be wondering, "Can I file a lawsuit?" The answer is "yes" if you:
Suffered a significant injury
Had a right to be where you slipped
Can show the property owner didn't act responsibly
Our quick guide can help you figure out if you might have a good case.
Did You Suffer a Significant Injury?
This is probably the most important question for deciding whether to file a lawsuit. Serious falls are common, accounting for millions of emergency room visits each year. And we know that an emergency room visit can be very expensive. Then you may have surgery or other treatments, prescriptions, and possibly even a hospital stay.
In addition, you might miss work. Slip and fall accidents account for more than a quarter of all missed workdays, according the CDC. Ongoing pain and suffering can lead to a diminished quality of life, and your injury might make it hard for you to do your old job, which can lead to reduced earning potential.
An experienced Denver personal injury attorney like Brian Pushchak can help you assess the true magnitude of your potential compensation.
Did You Have a Right to Be Where You Slipped?
If you didn't have a right to be where you were when you slipped, you might not be able to get compensation. Or you might get compensated, but at a lower rate. If you slipped in a public area such as a sidewalk or parking lot, you are more likely to get compensated than if you slipped in an area where customers aren't supposed to be.
Was the Property Owner Taking Care of Their Property?
Sometimes, the weather or other factors create circumstances where slippery conditions can't be avoided. A property owner can't do anything about a sudden ice storm. However, they can do something about dripping water or heaped snow that melts and refreezes to create icy patches. Especially because these patches tend to form after every storm.
A property owner who doesn't take care of these things is negligent, and that means you might be able to file a lawsuit. Mr. Pushchak will carefully investigate the circumstances associated with your slip and fall accident to determine whether negligence contributed to your injuries.
At Pushchak Law, we have helped many clients across the Denver area get compensation for slip and fall accident injuries. And our Informed Decisions™ approach means we put you first. We take the time to listen to your needs so we can help you make the right decision about filing a slip and fall lawsuit. Then we work aggressively to get you compensation for the full extent of your injuries. And we don't get paid unless we win your case.
Schedule a Consultation
Although you have up to two years to file a slip and fall lawsuit, evidence that can help you begins to vanish almost immediately, so it's best to speak with Mr. Pushchak right away. Please contact us today to schedule a free consultation. We serve clients in Denver and throughout Colorado.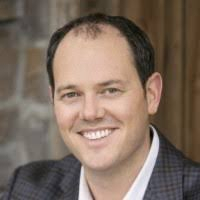 Latest posts by Brian Pushchak | Personal Injury Law Firm Denver, CO
(see all)