Can a Motorcycle Accident Cause PTSD?
In a motorcycle accident, your entire life can change in an instant. One moment, you are riding your motorcycle on one of your favorite Denver streets, or perhaps you're in the High Country enjoying Colorado mountain sunshine. The next moment a car strikes you, likely causing serious injury beyond just the shattering of your peace. Suddenly, your happy place has become a place of pain.
Can this lead to post-traumatic stress disorder (PTSD)? Of course it can. When it does trigger PTSD, Denver motorcycle accident attorney Brian Pushchak wants to make sure you receive compensation for this part of your injury. This includes compensation for medical bills related to your therapy as well as for permanent disability you might have because of your PTSD.
PTSD Is Common After a Motorcycle Accident
Motor vehicle accidents are the leading cause of PTSD in the general population. In other words, not only is it possible to get PTSD after a motorcycle accident, but it's probably the most likely source of PTSD in your life.
Estimates of PTSD after motor vehicle crashes go as high as 46%. In other words, nearly half of people who are in motor vehicle accidents, including motorcycle accidents, experience PTSD. While some studies suggest that motorcycle riders might be less likely to experience PTSD after an accident, other factors, such as female gender, prior injury, depression, and another person's death can all increase PTSD risk. Also, a person who feels they were hurt as a result of someone else's actions are more likely to develop PTSD.
Symptoms of PTSD After a Motorcycle Accident
How do you know if you're experiencing PTSD after a motorcycle accident? Almost everyone experiences some level of psychological and emotional disturbance after a motorcycle accident. This might include:
Flashbacks
Nightmares or difficulty sleeping
Intrusive, frightening thoughts
Avoidance of things that remind you of accident
Self-destructive behaviors such as drinking after accident
Anxiety
Jumpiness
Low mood
Avoidance of friends and relatives
Whether this rises to the level of PTSD depends on a diagnosis from a psychologist. If these and other symptoms disrupt your return to your normal routine after your accident, you should talk to your doctor about them and get a referral for treatment.
How PTSD Affects Compensation After Motorcycle Accidents
We recently talked about calculating damages after a motorcycle accident. PTSD can impact these calculations at several points. PTSD can impact your:
Economic damages
Noneconomic damages
Permanent impairment or disability
PTSD is a real consequence of your motorcycle accident. As a result, it requires medical treatment, which can be expensive. You shouldn't have to pay that cost.
PTSD can reduce your enjoyment of life. Not only might you lose the enjoyment you used to get from riding your motorcycle, but you might also experience nightmares and fear related to the place accident happened. This genuine loss of quality of life deserves compensation.
Finally, PTSD can lead to lasting impairment and disability. PTSD can last for years, and it can make it hard for you to do certain types of work. That disability can reduce your earnings potential, and you should get compensation for that loss.
Get Compensation After a Motorcycle Accident in Denver
If you have injuries and /or PTSD after a motorcycle accident in Denver or other parts of Colorado, let Brian Pushchak help. Mr. Pushchak is dedicated to helping you get the compensation you deserve following a motorcycle accident. He will work hard to get you the maximum compensation possible under the law.
In addition, at Pushchak Law, we offer an exclusive Informed Decisions™ approach. We will talk to you about your options and take the time to learn what really matters to you. Then we'll help you decide how best to pursue the most important goals for your case.
You'll have our personal contact information. Whenever you have concerns or insights about your case, you can reach us. We care about you and want to keep in touch with you as we resolve your case.
To learn how our unique approach can help you get the compensation you deserve after your motorcycle accident, please call 303-372-6145 or contact Pushchak Law today to request a free initial consultation.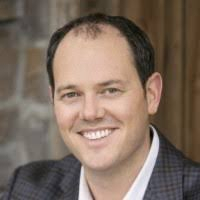 Latest posts by Brian Pushchak | Personal Injury Law Firm Denver, CO
(see all)
Free Case Consultation
If you have been injured and would like to speak with one of our attorneys, take advantage of our free, no-obligation consultation. And if you have a viable case, there are no fees until we win.

Call 303.372.6145
Schedule Today