Automobile Insurance Coverage
Auto Accident Insurance Coverage – What You Look For To Ensure You Are Covered
Purchasing insurance is almost worse than watching paint dry. Almost. As we have discussed in other blogs, insurance is a product you spend a significant amount of money on every year and hope you never have to use your policy. The polices are confusing, usually in excess of 50 pages, and are filled with legal and insurance terminology that makes little sense to those without a background in legal contract interpretation. And, by the way, this is intentional. The insurance companies draft these policies to favor their collection of your premiums and simultaneously minimize their exposure if they need to pay a claim. So what do people do? They buy an insurance policy relying on agents and other insurance company representatives who are paid a handsome commission on every policy they issue, they put the insurance card in their glove box, discard or never open the 50-page policy sent to them via email, and hope for the best.
We meet with new clients every day after they have been involved in some type of injury claim and when we ask about their insurance coverage we usually hear that they are "fully insured." To be honest, we have no clue where this term comes from or what it means. It is not a term defined by any insurance policy we have seen, has no legal significance, but yet it is widely used by our clients to describe the insurance coverage they believe to have purchased from an insurance company. In addition, when we discover what our client's insurance policy actually provides, the coverages vary significantly amongst the majority of our clients who all believe they are "fully insured."
We assume this is a catch phrase used by insurance agents to sell policies and provide clients peace of mind, rather than actually explain what the policy provides, and what it doesn't. If you don't understand what you purchased, how can you protect yourself and your family? It is not fun when you spend a lot of money on insurance each year to learn what your policy means and provides after you have made a claim. While the "out of sight out of mind" approach to insurance purchases is certainly the less complicated way to go, we often have clients regretfully purchase more insurance after they have been injured, expanding coverage that they wished was available to them for their current claim.
So, what automobile insurance do you need to be protected in case of a car accident? We recommend you purchase as much insurance as you can afford. There are three types of automobile insurance coverages that insurance companies must legally offer you in Colorado; liability insurance, underinsured motorist coverage (UM/UIM), and medical benefit insurance (Medpay). You do not have a choice whether you carry liability insurance in Colorado as you are statutorily required to carry the state minimum which is $25,000. Please note that we do not agree with the legislature that $25,000 should be the minimum amount of insurance we are required to carry as it is often the case that this amount of insurance is exhausted at the emergency room given the significant cost of medical treatment in Colorado. If someone else causes you significant injuries and their $25,000 policy doesn't begin to help you given your medical bills and damages, you have the opportunity to protect yourself from these types of people by purchasing your own uninsured or underinsured motorist policy. This policy comes into play when the defendant that caused the accident either doesn't carry any insurance (uninsured- and illegal) or has caused you damages that exceed the amount of insurance they do carry (underinsured). This coverage is critical to purchase as it is the only decision you can control when someone else is negligent and causes you injuries. Buy a policy that protects you and your family so if you are injured in an accident you already know there is appropriate insurance because you purchased it yourself and you do not have to rely on the defendant to hopefully be adequately insured. We also recommend that you purchase Medpay insurance as the premiums for this type of coverage are relatively inexpensive. Medpay is a policy that provides you with money, usually a $5,000 or $10,000 policy, to pay for accident related medical treatment as it is incurred and is a "no fault" coverage meaning it applies to you if you caused the accident or were in no way responsible. This coverage helps people pay their medical bills and emergency room bills after an accident and can take off some of the pressure with mounting medical expenses.
Lastly, there is also an option to purchase umbrella liability and underinsured motorist policies that may also be tied to your homeowner's insurance policy. Owning a home is a significant asset and you want to make sure that if you seriously injure someone that your property is adequately protected. Umbrella policies offer significant protections above and beyond the basic liability and underinsured motorist policies and should be considered.
We are always available to chat with you about what insurance we believe you need given your specific situation. If you are a client or not, please feel free to call Pushchak Law Firm and discuss what you need to protect yourself. Having this conversation before you get into a collision is the best approach and we are happy to help.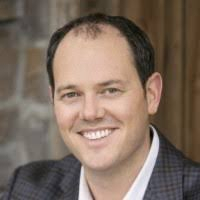 Latest posts by Brian Pushchak | Personal Injury Law Firm Denver, CO
(see all)
Free Case Consultation
If you have been injured and would like to speak with one of our attorneys, take advantage of our free, no-obligation consultation. And if you have a viable case, there are no fees until we win.

Call 303.372.6145
Schedule Today