Another Great Outcome for a Pushchak Law Firm Client!
We have successfully resolved a very interesting case for a client who was injured in a head-on collision in 2018. This client sustained lacerations to his head and injured his neck and shoulder. While this may seem to be expected in a head-on collision, how the collision occurred and what the insurance company didn't want us to know was fascinating.
This collision, as described by our client, was very straight forward. He was travelling southbound on a two lane road. The defendant was travelling in the opposite direction and crossed the center dividing line colliding with our client. The defendant's version of events was the opposite as he alleged our client entered his lane and hit him! However, the defendant lacked credibility in our mind when he fled the scene of the collision only to pull over three miles down the road when the police arrived.
Shortly after the collision, we were retained and began our investigation into the facts of this case. We obtained the police report, discovered the defendant was cited with causing the collision, and learned which carrier insured the defendant. Upon contacting the insurance carrier, we discovered they had also investigated the collision and already contacted our client for a statement – mistake number one. In Colorado, insurance carriers are statutorily prohibited from obtaining recorded statements from claimants within 15 days of the collision if the person is injured, there is a liability claim, and are receiving treatment for the injuries. The insurance carrier in this case not only didn't wait 15 days they called our client within 24 hours and violated this statute. We requested a transcribed copy of the recorded statement of our client which they begrudgingly provided. We also asked the insurance adjuster if they obtained a recorded statement from the defendant. Of course they did! Will they disclose that to us? No. Mistake number two.
While couching their refusal to cooperate and give us the statement as their "policy," we explained to them that it was important for everyone involved to understand what happened and if we were forced to file a law suit they would have to provide his statement to us within approximately one month. This carrier, obviously hiding something, elected to proceed the "hard way" for their defendant and refused to cooperate. Within three weeks of the collision, we were in active litigation to figure out what happened and prove the defendant was responsible for our client's damages.
Interestingly, when the insurance defense attorney got involved and disclosed the recorded statement, the defendant positively stated that the collision was our client's fault. However, very surprising the insurance carrier admitted liability in their answer to our law suit despite their client's contention that he was not responsible. Believe it or not, but it is common place for insurance defense attorney to deny liability for causing the collision even when our client is stopped at a red light and is rear-ended. Needless to say, the admission here was unexpected and raised a big red flag that something else was going on that we did not know.
Upon requesting the defendant's deposition, we received no response for quite some time. We followed up with counsel and no progress was made. Upon threatening to set the deposition unilaterally, we received a response; the defendant is old, can't drive, and just had surgery on both eyes! We were confident we had discovered what they were trying to hide from us. The defendant should not have been driving a vehicle on the date of the collision because he could not see and put everyone else on the road at risk. He lucky didn't kill our client in this head-on collision. We requested all the defendant's medical records relating to his eyes, requested his deposition again, and shortly thereafter received a settlement offer we advised our client to accept.
The point is that you can't settle these types of cases without knowing what the insurance carrier doesn't want you to know. You have to fight for your client to understand what happened, who is responsible, and obtain the monetary compensation they need to live the best life they can given their injuries. We are happy to have achieved this confidential settlement for our client and for him to be able to move on with his life.
There are no shortcuts in representing injured people and we are happy to learn everything possible about your case so you can make the right decision for yourself. Contact Pushchak Law car accident attorneys for a free consultation about your case today.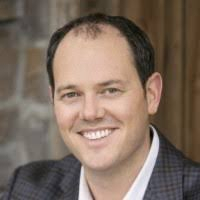 Latest posts by Brian Pushchak | Personal Injury Law Firm Denver, CO
(see all)
Free Case Consultation
If you have been injured and would like to speak with one of our attorneys, take advantage of our free, no-obligation consultation. And if you have a viable case, there are no fees until we win.

Call 303.372.6145
Schedule Today