8 Ways Social Media Can Damage Your Motorcycle Accident Case
After a motorcycle accident, the help of a lawyer can make you more likely to get the compensation you are due. You shouldn't have to suffer for someone else's mistake. However, the challenge of getting a favorable verdict in your motorcycle accident case increases if you're on social media.
Denver motorcycle accident attorney Brian Pushchak works hard to maximize the compensation for all of his clients. However, he has seen too many people not get the compensation they deserve because of social media. Here are some of the common ways that social media can damage your motorcycle accident case.
Posts Could Reveal Driving Traits That Could Hurt Your Case
During a civil trial, juries and judges are asked to consider the preponderance of evidence in making their decision. Social media can contain a lot of evidence that weighs against you. In a motorcycle accident case, the issue of your ability to operate your motorcycle comes up. A jury also considers your attitudes toward driving. If a jury sees social media posts that imply you're not a good motorcycle driver, or that you tend to drive recklessly, they might believe the other driver's portrayal that the accident was your fault.
Social Media Could Contradict Your Story
Your account of the accident must be consistent with all the evidence available. The evidence police and insurance companies typically collect after an accident is predictable. However, social media can sometimes supply surprising evidence in the form of accounts of the accident, pictures, even videos of the accident in progress. These don't have to be posts by you or the other driver to impact your case – they can be bystanders' posts that insurance company attorneys can find.
Social Media Could Break Confidentiality
You have the right to keep some information secret, such as medical records and conversations with an attorney. However, if you talk about this information on social media, the information becomes publicly available, and you can no longer keep it confidential.
Posts Could Imply You Admit Fault
Many innocent expressions of your thoughts and feelings after an accident could be misconstrued as an admission of guilt or fault. Talking about how you wish that the accident hadn't happened or wishing you had done things differently might seem innocent, but they can be used against you. It's best not to post any feelings or thoughts about the accident until after your case is resolved.
Your Activities Could Imply You're Not Injured
Social media often misrepresents life. People post about their best or most noteworthy moments, giving a false image of what life is like. This can easily hurt your motorcycle accident case if your activities after an accident make it seem as if you're not really as injured as you claim. An image of you standing and smiling for a picture won't show your pain before and after, so it's best to avoid posting pictures altogether.
Posts Could Make a Previous Injury Seem More Serious
In deciding on the appropriate compensation for your motorcycle accident injuries, a judge or jury must account for the possible effects of previous injuries. If your posts about a pre-existing injury make it seem like most of the effects come from that injury and not the current accident, you might get less compensation.
Posts Might Offend or Anger the Jury
Many juries are already biased against motorcyclists, making it harder to get compensation for your injuries. Anything that feeds into their stereotypes of motorcyclists as reckless and inconsiderate can make it harder for you to get compensation.
Posts Could Reveal Elements of Strategy
Legal strategies often depend on proper timing of releasing information. It's best to keep information concealed until the right time. However, anything you post on social media can be immediately available to insurance company lawyers, which can give them time to prepare for and counter the evidence.
Pushchak Law Protects Your Rights in a Denver Motorcycle Accident Case
Denver motorcycle accident attorney Brian Pushchak is dedicated to helping you recover the compensation you deserve after being injured in a motorcycle accident caused by the negligence of another driver.
He recommends that clients not only avoid social media after their motorcycle accident, but should consider removing relevant social media posts from before. With social media posts, it might already be too late, but it is possible to protect yourself.
This is just part of our comprehensive Informed Decisions™ approach. We care about you and want to get the best results from your motorcycle accident case. We want to make sure we hold those responsible accountable for what they did to you.
We start by listening to your goals so we can emphasize the outcomes that matter most to you. Then we remain in contact with you throughout the case – you can always reach us personally. We give you all the information you need to make the right decisions, but they remain your decisions.
To learn more about how Pushchak Law can help after your Denver motorcycle accident, please call 303-372-6145 or use our online form to request a free initial consultation.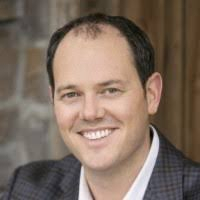 Latest posts by Brian Pushchak | Personal Injury Law Firm Denver, CO
(see all)
Free Case Consultation
If you have been injured and would like to speak with one of our attorneys, take advantage of our free, no-obligation consultation. And if you have a viable case, there are no fees until we win.

Call 303.372.6145
Schedule Today