8 Tips for Avoiding a Car Accident Over Thanksgiving
Thanksgiving is almost here. Due to the social isolation experienced during the pandemic, many people need their family holiday gatherings more than ever this year. If you're planning on driving to visit family, it's important to understand that fatal car accidents tend to spike over Thanksgiving week. According to autoinsurance.org, 405 fatal accidents occur on average each Thanksgiving holiday period. This figure is higher than the average annual totals during Christmas and New Year's.
At Pushchak Law, we hope you get to enjoy Thanksgiving with your loved ones, and we want to make sure you stay safe in the process. By understanding the reasons why car accidents increase and learning some tips to help avoid a collision, we hope we can ensure your holiday week goes safely and smoothly.
Why Are Car Accidents So Common Over Thanksgiving?
Thanksgiving presents a "perfect storm" for dangerous road conditions. The following factors contribute to an increase in car accidents during this holiday period:
Increased traffic – According to AAA, approximately 50 million people drove to holiday gatherings over Thanksgiving last year, and many of these individuals traveled over 50 miles to get to their destination. With air travel down during the pandemic, it's likely that this figure may increase significantly in 2020. Whenever there's a spike in the number of vehicles on the road, the risk of a car accident becomes exponentially greater.
Drunk driving – Thanksgiving celebrations involve big family meals and watching football – two events that are commonly associated with drinking. It should come as no surprise that there are a lot of drunk drivers on the road after their holiday gathering.
Drowsy driving – In an attempt to avoid peak travel times, many people hit the road early in the morning and wait until late at night to drive home from their holiday dinner. These time periods may help minimize traffic, but they also mean a lot of drivers are tired and less alert.
Hazardous road conditions – Thanksgiving in Denver often brings winter driving conditions. When snowy, icy roads are combined with the factors listed above, the risk of a car accident is much greater.
Preventing a Car Accident Over Thanksgiving
While you can't control the actions of other drivers, there are steps you can take to minimize your risk of a car accident this Thanksgiving:
Avoid peak driving times – Driving during peak holiday traffic increases the likelihood that you'll be sharing the road with erratic drivers who are speeding, distracted or simply stressed about being late to their gathering. Plan ahead and choose a less common driving time so that fewer people are on the road at the same time as you.
Drive at a safe speed – It's natural to want to get to your destination as fast as possible, especially if you have a long drive ahead of you. However, speeding is one of the most common causes of car accidents. Avoid the urge to drive with a lead foot. By adhering to the speed limit, you'll have more time to react to reckless or erratic behavior exhibited by other drivers. Maintaining a safe speed is especially crucial if a storm results in wet or icy roads.
Wear your seatbelt – The NHTSA estimates that wearing a seatbelt saves approximately 15,000 lives each year. This is one of the easiest and most effective actions you can take to minimize your risk of a serious or fatal injury in the event of a car accident.
Avoid driver distractions – In recent years, distracted driving has become one of the most common causes of car accidents. With a larger than normal volume of traffic, it's extremely important to keep your eyes on the road. If possible, have a passenger use the GPS app to navigate to your destination, and resist the urge to respond to texts until you've arrived at your holiday gathering.
Don't drive drunk – Make sure you have a designated driver to take you home after Thanksgiving dinner. If no one is sober enough to drive, Lyft and Uber are safe options. If you don't feel comfortable using these rideshare services during the pandemic, ask your host if you can spend the night.
Avoid driving when you're tired – Resist the urge to drive when you're tired. This may mean cutting your holiday party short so that you can hit the road before food coma sets in.
Take breaks on long drives – If you're taking an extended road trip to be with family, build some breaks into your itinerary. Find a safe place to pull over, such as a rest stop or gas station. Get out of the car to stretch and enjoy some fresh air. Let your eyes relax for a few minutes. This will help you stay alert throughout your drive.
Increase your following distance – This will give you more time to react to other drivers who behave dangerously or unexpectedly. If you're driving during a storm, maintain an even greater following distance to compensate for poor visibility and longer braking times.
Pushchak Law Can Help
While these tips are an important way to reduce your risk of a car accident, it's impossible to eliminate this risk entirely. In the event that you're injured in an accident over the Thanksgiving holiday, Mr. Pushchak is here to help. He understands the serious impact a car accident injury can have on your life, and he'll fight tirelessly to recover the compensation you deserve.
When you work with Pushchak Law, you'll benefit from our unique Informed Decisions™ approach, which focuses on achieving a fair outcome to your case. You deserve to recover compensation for the damages incurred by the negligence of another driver, and Mr. Pushchak is committed to standing by your side every step of the way. As part of this approach, you'll experience a variety of benefits, including:
An attorney who is personally available to you at all times
A team of legal professionals who care about you and are committed to helping you through this difficult time
A thorough process that ensures your specific needs are heard and understood
A detailed discussion of your options to ensure you make the right decisions
A customized legal strategy catered to your unique situation
A tireless advocate dedicated to achieving a fair outcome to your case
Schedule a Consultation
Please contact us today to schedule your free car accident consultation. Pushchak Law Firm serves clients in Denver and throughout Colorado.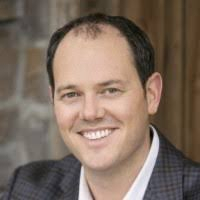 Latest posts by Brian Pushchak | Personal Injury Law Firm Denver, CO
(see all)