6 Reasons Why Children Are at Greater Risk of Dog Bites
Dog bite attacks are much more common than most people realize. Over 4.5 million people are bitten by dogs each year, and over 800,000 of these attacks require medical attention. Unfortunately, children are the victims in a disproportionate percentage of dog bite attacks.
The following statistics highlight the extent to which children are susceptible to being bitten by dogs:
51% of dog bite victims are children
The rate of dog bites for children is highest between the ages of 5-9
Dog bites are the second most frequent cause of emergency room visits for children
Children are more likely than adults to require medical attention and to be severely injured due to a dog bite
Most dog bites involving young children occur while interacting with familiar dogs
For these reasons, it's critical that parents discuss dog safety with their children. This is an important step to reduce the likelihood of being bitten. However, dog safety doesn't eliminate the risk entirely. Even when children know exactly how to act around an aggressive dog, they may not always be able to avoid getting attacked or be able to protect themselves during the attack.
Why Are Children More Likely to Be Victims of a Dog Bite?
There are a variety of factors that place children at greater risk of being injured in a dog bite attack:
Poorly developed judgment skills – Adults typically have better judgment skills than children. This is understandable, as children lack the life experience to develop strong judgment skills. These poorly developed judgment skills make it harder for children to read a dog's body language. Often, they mainly look at the dog's face to make their decisions and as a result, fail to pick up certain cues from the dog's body language which may alert them to an increased risk that the dog is aggressive.
Improper petting procedure – It's important to approach strange dogs in a specific manner to disarm the dog and reduce the risk of an attack. Children are less likely to know the proper way to approach a strange dog and instead, they often attempt to pet or grab the dog before determining whether it is friendly.
More likely to engage in behavior that frightens dogs – Many children will become excited when they encounter a new dog. This is often manifest in behaviors such as yelling, running towards the dog, or jumping around, which can frighten the dog and cause it to bite out of fear.
More likely to exhibit fearful behavior – While many kids are excited to engage with dogs, others are quite fearful of them. When a dog senses fear in a child, it may trigger aggressive behavior that results in an attack.
Encounter dogs in unsupervised situations – Children often play outside with their friends. Whether walking around the neighborhood or riding their bikes around town, outdoor play increases the likelihood that a child will encounter a dog without an adult supervising them. Similarly, they are more likely to run into an unsupervised dog while they are out playing in the neighborhood.
Lack of ability to fight back – While adults often have the size and strength to defend themselves against an aggressive dog, children are often too small and lack the self defense skills to fight back if they are attacked by a dog.
Needless to say, at the end of the day it is the responsibility of the dog owner to ensure the dog is always under appropriate supervision and restraint to avoid these types of situations.
Pushchak Law Can Help if Your Child Is Injured in a Dog Bite Attack
If your child was bitten by a dog, you may be entitled to recover compensation for your child's damages. Colorado dog owners have strict liability in the event that their dog injures someone. This means they are held liable for damages caused by their dog's attack, regardless of whether they were negligent in controlling the dog or whether they knew the dog was dangerous.
At Pushchak Law, we've made dog bite cases a primary focus of our practice. This area of specialization gives you the edge you need when seeking to maximize the value of your child's compensation. Brian Pushchak knows the complex issues associated with these cases, and he can help you demonstrate the total extent of the damages your child suffered.
You'll also benefit from Mr. Pushchak's unique Informed Decisions Approach™ which is focused on helping you get the best possible outcome to your case. With our Informed Decisions Approach™, you remain in control throughout the entire process. Mr. Pushchak will discuss your goals for the case with you in detail and explain your child's legal rights to ensure you understand your options. While he'll recommend the best strategy to achieve your desired outcome to your case, you will always have final say on how your case is handled.
Contact us today to schedule a free consultation. Pushchak Law serves clients in Denver and the surrounding areas of Colorado.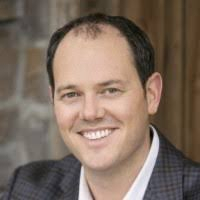 Latest posts by Brian Pushchak | Personal Injury Law Firm Denver, CO
(see all)
Free Case Consultation
If you have been injured and would like to speak with one of our attorneys, take advantage of our free, no-obligation consultation. And if you have a viable case, there are no fees until we win.

Call 303.372.6145
Schedule Today