4 Most Outrageous Holiday Personal Injury Lawsuits
When the holidays roll around, many people like to take time off. However, justice never sleeps, and just as people are often injured at this time of year, many file personal injury lawsuits over their injuries.
While most of these lawsuits are justified, there are a few that seem a bit over the top. Below are some of the lawsuits we've found to be truly outrageous.
Getting an Eye Full at a Haunted House
Halloween typically kicks off the holiday season, framing the two months between it and New Year's Day as the time when Americans decorate, shop, feast, and make merry. So it only makes sense that it should kick off our list of outrageous personal injury lawsuits.
This lawsuit comes from 2013, just before the statute of limitations was about to run out on a 2011 visit to Universal Studios' Halloween Horror Nights in California. The woman who filed the lawsuit claims that a scare actor dressed as the wolfman attacked her. She claims that not only did the employee strike and injure her eye, but that he did so with the intent of causing her harm. The lawsuit named numerous damages, including mental distress, loss of wages, and, of course, medical expenses. The woman filing the case alleged not only that she was injured, but that the attack was carried out with the intent of causing harm.
Black Friday Slip-Up
Black Friday isn't exactly a holiday, though some people look forward to it and its sales all year long. Unfortunately, the excitement surrounding the event can also mean that things sometimes get out of control. And when that happens, people can get seriously hurt, even killed. Lawsuits related to these events are not outrageous.
However, there are some occasions where people file lawsuits that fail to meet the basic standards for evidence. In one case, a woman in 2010 filed a lawsuit against Dillard's because she slipped and fell on a plastic cling sign in the vestibule, between the two sets of entry doors. The woman was attending Dillard's Black Friday sale in 2009. The store opened at 8 am, and by 8:30, the woman had slipped. Her lawsuit was dismissed because she couldn't prove that the sign had been on the ground long enough for the company to have reasonably figured out that it was there.
Holiday Carol Lawsuits
We know that many people disagree about when is the best time to start listening to Christmas carols. Unfortunately, residents in Maricopa County's jails didn't have a choice for many years. When under the authority of disgraced sheriff Joe Arpaio, the jails played carols 12 hours a day for every day in December. Not only did they resent it, but they decided to sue over it, alleging it was "cruel and unusual punishment".
It's hard to know what's really outrageous about this lawsuit. At first blush, it might seem that people are just being Grinchy as they filed the lawsuit, but if you think about being bombarded by the carols for 12 hours a day, every day for a month, you can see how people might be justified in claiming this is terrible punishment. And while the inmates' six lawsuits were all dismissed, Arpaio's legacy of missteps, which cost Arizona taxpayers over $100 million, shows that the inmates might have been justified after all.
Hawaiian Rolls
Sweet Hawaiian rolls are a feature of many a holiday dinner table. People think they're perfect for sopping up gravy and making mini sandwiches with ham, turkey, or any other holiday favorite.
However, one plaintiff didn't think that was enough for King's Hawaiian. He felt they had to be made in Hawaii to count as Hawaiian sweet rolls, and, unfortunately, these rolls have been made in Torrance, California since the late 1970s. The lawsuit, filed in January 2021, likely after exposure to the rolls' packaging at a holiday dinner, alleged that this constituted a fraud. The lawsuit sought unspecified damages, which, according to some accounts, may have included compensation for suffering, as well as the higher price paid.
This is not the first lawsuit against King's Hawaiian rolls, nor is it likely to be the last. A different lawsuit with similar allegations was dismissed in early November 2021.
A Free Consultation Can Help You Decide about Your Personal Injury Lawsuit
If you've been injured, you incurred expenses. If the injury was at least partly someone else's fault, that person or persons should pay for their share of the expenses. There's nothing outrageous about that.
At Pushchak Law, our Informed Decisions™ approach begins by listening to your circumstances and priorities and helping you decide if filing a lawsuit is the right choice for you.
Best of all, the consultation's free, and you won't have to pay us at all unless we win compensation for you. Please call 303-372-6145 or email Pushchak Law today to talk about your potential lawsuit. We serve clients in Denver and the surrounding areas of Colorado.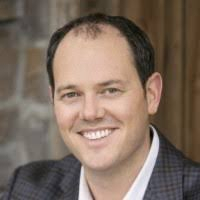 Latest posts by Brian Pushchak | Personal Injury Law Firm Denver, CO
(see all)
Free Case Consultation
If you have been injured and would like to speak with one of our attorneys, take advantage of our free, no-obligation consultation. And if you have a viable case, there are no fees until we win.

Call 303.372.6145
Schedule Today