Common Legal Defenses in Motorcycle Accident Lawsuits
Insurance companies make their profit by not paying claims. To achieve this, they have lawyers who will defend them against your claims. But when you are hurt in a motorcycle accident in Denver, you deserve compensation when another driver is at fault. That is the only fair outcome in this type of case.
Denver motorcycle accident lawyer Brian Pushchak knows the consequences of a motorcycle accident: medical bills, loss of ability to provide for your family, ongoing pain, diminished quality of life, and more. Your compensation for these consequences should not be sacrificed to protect insurance company profits. That's why Mr. Pushchak prepared to protect your claim from these common defenses.
You Could Have Avoided the Accident
All drivers have a responsibility to avoid an accident. If a driver in front of you slams on their brakes unexpectedly, you don't automatically have the right to hit their car without consequences. Instead, you have a responsibility to do all you reasonably can to avoid an accident.
A driver that braked suddenly in front of you, turned in front of you, changed into the lane where you were driving, might claim that you could have and should have avoided the resulting accident. This puts responsibility for the accident on you, and, if their claim is successful, it might mean that you get no compensation.
Mr. Pushchak has many ways around this defense, depending on the circumstances of your accident. Most of them are a form of showing that the other driver's actions created a situation in which you couldn't reasonably be expected to avoid an accident.
You Are Mostly Responsible for the Accident
Colorado uses a modified comparative negligence law in determining compensation following motorcycle accidents. In this system, you are only able to get compensation for your injuries if you are less than 50% responsible for the accident.
Therefore, a defense lawyer might try to establish how many of your actions contributed to the accident. The defense lawyer might argue that you were speeding, illegally sharing lanes with another vehicle (including the car of the defendant), driving recklessly, or not paying attention, and these aspects of your driving contributed to the accident. The lawyer may also play on the jury's inherent prejudice against motorcycle riders to make you seem more responsible.
If they can convince the jury that you were 51% responsible for the accident, you will get no compensation. Even if they can't reach that level of responsibility for you, this can still be a winning strategy for them, because every percent point you are responsible for your injuries reduces the amount of your compensation. Therefore, if the jury thought you were 5% responsible for the accident, you would still get paid 95% of your claim. However, if the jury thought you were 25% responsible for your accident, you would only get paid 75% of your claim.
Your Injuries Weren't Caused by the Accident
Another defense that can keep you from getting compensation is that your injuries come from a different source – not the accident. Defense lawyers might try to establish that the injuries are pre-existing (from a previous accident) or caused by your actions after the accident (such as not seeing a doctor for regular care or acting recklessly after the accident. This is one way social media can be damaging after your motorcycle accident.
Others Are Responsible
Sometimes lawyers will try to defend their case by claiming that other people are also responsible for the accident and your injuries. They might claim, for example, that the driver who moved into your lane was dodging another car moving into their lane.
If they can successfully argue this, you will have to seek additional compensation from more sources. This can delay your case and make it harder to get compensation.
It's Too Late to File a Lawsuit
Finally, the defense might argue that you took too long to file your lawsuit and now the statute of limitations has run out. In general, the statute of limitations for a civil lawsuit like motorcycle accidents is three years. If you don't file your claim by that time, you likely can't get compensation.
This is why it's important to always make your legal claim in a timely fashion. The earlier you start, the more time Mr. Pushchak has to construct a case that will get through these common defenses and get you the compensation you deserve.
Pushchak Law Can Help
If you've been injured in a motorcycle accident caused by the negligence of another driver, you may be entitled to compensation for your damages. At Pushchak Law, motorcycle accident cases are a primary focus of our practice. Mr. Pushchak knows the sophisticated issues associated with these lawsuits, and he can help you combat these common defenses in order to maximize your compensation.
Mr. Pushchak offers his Informed Decisions™ approach to your lawsuit. He helps you understand your options and make sure you are making the best decision in your case. He also remains personally available for you for the duration of your case. Whenever you have a question, you will get an answer.
To learn how our approach to lawsuits can help you get more compensation, please call 303-372-6145 or contact us online to schedule a free initial consultation. Pushchak Law serves clients in Denver and the surrounding areas of Colorado.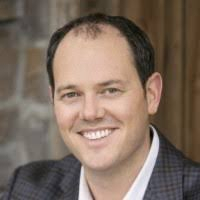 Latest posts by Brian Pushchak | Personal Injury Law Firm Denver, CO
(see all)
Free Case Consultation
If you have been injured and would like to speak with one of our attorneys, take advantage of our free, no-obligation consultation. And if you have a viable case, there are no fees until we win.

Call 303.372.6145
Schedule Today