Motorcycle Accidents and Brain Injuries
Motorcycles provide virtually no physical protection to the rider. As a result, you face an increased risk of potentially life-altering injuries in the event of a motorcycle accident. One of the most serious issues facing riders is the risk of a traumatic brain injury.
Brain injuries often take several days or even weeks to manifest symptoms. If you wait to receive treatment until these symptoms develop, it can potentially have a negative impact on your ability to make a full recovery. For this reason, it's crucial that you get examined by a doctor after being involved in a motorcycle accident.
Wearing a Helmet Can Reduce the Severity of Brain Injuries
You should always wear a helmet when riding your motorcycle. This important safety precaution can significantly reduce your risk of a potentially serious or fatal brain injury. According to the Insurance Institute for Highway Safety, motorcycle helmets are:
37% effective in preventing fatalities
67% effective in preventing brain injuries
Helmet laws in Colorado require all riders and passengers under the age of 18 to wear helmets approved by the Department of Transportation. However, helmets are not mandatory for riders and passengers over 18. Despite the fact that helmets are optional for most riders in Colorado, Mr. Pushchak strongly urges all motorcyclists to wear a helmet anytime they ride due to the serious issues associated with brain injuries. These include:
Changes in long-term brain health
Total or partial disability or limited range of movement
Problems with coordination and body movement
Difficulty with tasks involving memory, cognition and concentration
Changes in mood and emotional health
Compensation in a Motorcycle Accident Claim
If you were injured in a motorcycle accident caused by the negligence of another driver, you may be entitled to recover compensation for your damagesbased on the seriousness of the accident. The severity of health issues that often occur after a brain injury make recovering compensation even more crucial. The costs associated with brain injury treatment can be financially crippling, and your ability to make a full recovery may be dependent on receiving the best possible medical care.
Depending on the specifics associated with your case, you may be entitled to recover compensation for:
Current and future medical expenses associated with your injuries
Ongoing rehab costs, including any daily care required
Lost wages
Diminished earning capacity
Pain and suffering
Loss of quality of life
Permanent functional impairment
Disfigurement
Mr. Pushchak will carefully examine the details of your motorcycle accident in order to prove the other driver was negligent. In addition, he'll work with a team of medical experts who can demonstrate the severity of your brain injury and accurately assess your need for ongoing care. This will help ensure your compensation adequately reflects the total extent of your damages.
Fighting for You
At Pushchak Law, we've witnessed firsthand the devastating impacts of a serious motorcycle accident injury. Mr. Pushchak understands that when a brain injury is involved, the stakes become even higher. He knows the complex medical issues involved in these cases, and he'll fight aggressively to help you recover the compensation you deserve.
You'll benefit from our Informed Decisions Approach™ which focuses on making sure you receive a fair outcome to your case. A personal injury lawsuit can be an important way to ensure you have the resources necessary to receive the proper medical treatment after a motorcycle accident. Our unique approach gives you the greatest likelihood of maximizing the value of your compensation.
As part of our client-focused approach, you can count on:
An attorney who is personally available to you throughout your case
A legal team that cares about you and is committed to helping you make a full recovery
Having your specific needs heard and addressed during every stage of the process
Receiving the educational information necessary to understand your options
Mr. Pushchak has developed a strong track record of success, helping many clients recover the compensation they deserve after a devastating motorcycle accident. When you work with Pushchak Law, you'll receive aggressive legal representation focused on delivering the fair outcome you deserve.
Contact our Denver Motorcycle Accident Lawyer
Please contact Pushchak Law today to schedule a free consultation. We serve clients in Denver and throughout Colorado.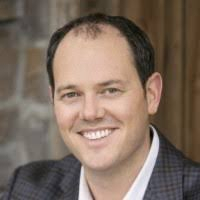 Latest posts by Brian Pushchak | Personal Injury Law Firm Denver, CO
(see all)
Free Case Consultation
If you have been injured and would like to speak with one of our attorneys, take advantage of our free, no-obligation consultation. And if you have a viable case, there are no fees until we win.

Call 303.372.6145
Schedule Today