5 Tips to Stay Safe on Winter Motorcycle Rides
Fall is here, and the temperatures are starting to drop. For some motorcyclists, riding season may be coming to an end and it's time to get a few final rides in before putting the bike away for winter. However, many bikers enjoy the exhilarating experience of cold weather riding and will be out on their motorcycle all winter long. Due to the adverse weather conditions, winter riding requires a more advanced skill set. The following tips will help you stay safe on winter motorcycle rides.
Understand the Safety Risks of Winter Riding
Winter motorcycle riding is associated with certain risks that aren't present during other seasons. It's important to understand these risks and ensure you're prepared to handle them:
Hazardous road conditions – While thunderstorms create dangerous driving conditions in the warmer months, the hazards are significantly greater when you're navigating snowy, icy roads on a motorcycle. Morning frost can make the roads slick. Sand and salt on the roads after a storm can negatively impact traction. Snowy roads can be slick and create traction issues. However, the most dangerous hazard is black ice, which is virtually impossible to detect until you're riding over it. Make sure you have the skills to handle these winter riding hazards.
Poor visibility – Winter riding often comes with poor visibility. This makes it harder for you to see as far ahead as you can in better visibility, creating challenges with identifying road hazards or changes in traffic patterns. In addition, this poor visibility makes it harder for you to be seen by other drivers. Wearing bright colors and having plenty of reflective gear on your bike will help ensure other drivers can see you.
Extreme wind chills – The cold outside temperatures will be even harsher on a motorcycle due to the wind chill factor. The faster you ride, the more severe the wind chill will be. Make sure you wear warm enough gear to prevent hypothermia.
Wear the Proper Winter Motorcycle Riding Gear
The severe cold temperatures associated with winter riding require specialized clothing and gear to ensure you stay warm during your ride. Make sure you wear the following gear on your winter rides:
Insulated helmet – If your regular helmet isn't sufficiently warm, you may need to purchase an insulated helmet for winter riding. If you feel your current helmet is warm enough, make sure you have the option to close vents in order to retain heat on your cold weather rides.
Winter riding jacket – You'll need an insulated jacket to protect your body from frigid temperatures and wind chills. If you get cold easily, you may also want to consider purchasing a jacket with built-in heating for additional warmth.
Neck gaiter – A neck gaiter provides important insulation from cold weather and protects your neck skin from wind burns.
Insulated pants – Make sure you wear pants that are waterproof and insulated to protect your lower body from the cold.
Insulated leather gloves – Winter riding gloves should be insulated to provide warmth. You may also want to use thin thermal base layer gloves underneath your insulated gloves if your hands typically get cold.
Modify Your Motorcycle for Optimal Performance in Winter Conditions
Riding in cold weather can impact the performance of your bike, and it's important to make the following modifications to your motorcycle to ensure you stay safe:
Tires – Your ties will lose traction when they become very cold. Before the start of winter, check the tread on your tires. If they are wearing thin, replace them before your first winter ride. In addition, always check your tire pressure before each winter ride since cold weather can reduce your tire pressure, making it more difficult to handle the bike.
Handguards or handlebar covers – Add handguards to your motorcycle in order to improve your ability to block the wind. For even better protection, use an insulated handlebar cover.
Heated handgrips – A heated handgrip system is a cost-effective way to keep your hands warm and ensure you can grip the motorcycle properly in cold weather.
Larger windscreen – Windscreens can help keep cold winter wind off your body. If you don't have one on your bike, purchase the largest size that will fit your motorcycle. If you typically use a standard sized windscreen in the summer, consider upgrading to a larger size for winter riding.
Heated seats – A heated seat can help you retain warmth on a winter ride.
Battery – Make sure you have a relatively new battery that functions properly. This is critical when riding in cold temperatures. You should also carry a battery jump starter in case of emergencies.
Handlebar-mounted thermometer – Install a thermometer on your handlebars so that you can always remain aware of drops in the temperature. This will help you guard against the risk of frostbite and hypothermia.
Fluids – Coolants are typically rated for specific temperatures. Make sure you use one rated for winter riding conditions. In addition, some motorcycles require different oil rates in colder weather. Check your owner's manual to make sure you're using the right oil for winter weather conditions. You should also check fluid levels prior to every ride to make sure they are full.
Follow Safe Winter Driving Practices
The following actions are essential for safe driving in winter conditions:
Stop frequently – The longer you ride in the cold weather, the colder and stiffer your body will be. This increases your risk of hypothermia and makes it harder to handle your motorcycle properly. Plan some regular stops along your route so that you can warm up periodically.
Set riding goals – Create time and mileage goals to ensure your complete your ride before sunset. Temperatures become way too cold at night for winter riding.
Allow more time to brake – Cold roads require increased distance between your motorcycle and the vehicle in front of you to ensure you have enough time to brake. You should also start braking earlier than usual when you approach traffic lights and stop signs.
Beware of salted roadways – Salted roads will reduce your traction, increasing your risk of a motorcycle accident. Make sure you exercise caution when roads have been salted.
Check on fellow riders – If you're riding in a group, check in on the other riders and passengers regularly to make sure they are doing well. You may feel warm and ready to take on the next leg of your trip, but some of the others in your group may feel the need to take a break and warm up.
Don't Ride During a Snowstorm
Avoid riding during a snowstorm at all costs. Snow can often pile up on the road quickly, making the roads extremely slippery and hard to navigate. If you see snow in the forecast, reschedule your ride for another day. If it starts snowing while you're riding, turn around and head home. If you're far from home, look for a safe place nearby where you can wait out the storm and resume your ride when the weather conditions improve.
Pushchak Law Can Help After a Motorcycle Accident
Even when you follow the safety tips discussed above, it's impossible to eliminate the risk of a winter motorcycle accident entirely. If you've been injured in a motorcycle accident caused by the negligence of another driver, you may be entitled to recover compensation for your damages. Pushchak Law can help.
Denver motorcycle accident attorney Brian Pushchak specializes in motorcycle accident cases. He understands the unique issues associated with these claims, and this level of expertise can give you the edge you need when seeking to maximize your compensation. You'll also benefit from our exclusive Informed Decisions Approach™ which has been developed to ensure you receive the best outcome to your case.
Our Informed Decisions Approach™ places your needs front and center throughout the entire process. Mr. Pushchak will listen carefully to you to understand your goals for the outcome of your case. He'll educate you about your options throughout the process so that you can make the best decision regarding your case. In addition, Mr. Pushchak is always available to you whenever you have questions about your case or simply would like a status update.
Our Informed Decisions Approach™ has helped our clients achieve successful outcomes, enabling them to avoid crippling financial hardships following a serious motorcycle accident. Our team is ready to fight aggressively for your rights every step of the way so that you can focus your energy on recovering from your injuries.
Contact us today to schedule a free consultation. Pushchak Law serves clients in Denver and the surrounding areas of Colorado.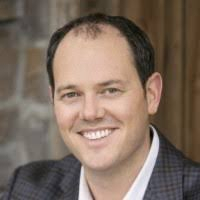 Latest posts by Brian Pushchak | Personal Injury Law Firm Denver, CO
(see all)
Free Case Consultation
If you have been injured and would like to speak with one of our attorneys, take advantage of our free, no-obligation consultation. And if you have a viable case, there are no fees until we win.

Call 303.372.6145
Schedule Today