New Colorado Law for Uber Uninsured Motorist Coverage
For many people, Uber and Lyft ride-sharing services are a convenient and affordable way to get around Denver. However, the ride-sharing companies recently took actions that made their services riskier. In 2020, the ride sharing companies eliminated uninsured motorist coverage. This move left passengers without coverage in the event they were involved in a car accident with an uninsured motorist. In Colorado, your risk of being in an accident with an uninsured motorist is high. Our state has the 13th highest rate of uninsured drivers, according to the Insurance Information Institute. In Colorado, an estimated 16.3% of drivers don't have insurance, about 1 in 6.
The Colorado legislature recently approved a bill to force the ride-sharing services to provide this coverage to its drivers again. Denver car accident lawyer Brian Pushchak applauds this move as it will help those who suffer personal injury in a car accident to get all the damages they are entitled to by law.
What Is Uninsured Motorist Coverage?
Uninsured motorist coverage helps you in the worst possible situation: where you're in a car accident with a driver who doesn't have insurance coverage. The court decides that the driver is at fault, and they are responsible for your medical expenses, lost earnings, property loss, and more. However, without insurance, the driver likely doesn't have the tens of thousands – possibly hundreds of thousands – of dollars necessary to pay for your possibly catastrophic injuries. In fact, not having money is the most likely reason why a driver isn't carrying insurance.
In this situation, your uninsured motorist coverage kicks in to pay for your losses.
The coverage also works if the other driver is insured but does not carry enough insurance to cover your expenses. Since the minimum insurance required in Colorado is only $25,000 in bodily injury coverage per person (and $50,000 per accident), it's likely that any accident will involve a driver with insufficient insurance to cover the cost of your injuries.
Uber and Lyft Dropped Uninsured Motorist Coverage
In the past, both Uber and Lyft provided uninsured motorist coverage for drivers and passengers. Both companies recently changed their policies to exclude uninsured motorist coverage for passengers. As a result, passengers aren't covered in the event they are involved in a car accident with an uninsured driver.
However, the companies maintained uninsured motorist coverage for drivers, although the amount varies from state to state.
Colorado Law Will Restore Insurance
The new Colorado bill was signed into law on May 18, 2022 and restores the removed coverage. It requires that Uber and Lyft provide at least $200,000 per person and $400,000 per occurrence in uninsured motorist coverage for passengers.
Opponents of the bill said that it would lead to increased costs of about 6% for the ride-sharing companies, which would be passed on to users. Proponents of the bill noted that the companies are multi-billion-dollar corporations that can afford the coverage, and that the companies didn't pass on the savings to customers when they previously stopped paying for coverage.
Why Choose Denver Car Accident Lawyer Brian Pushchak
The new law will make it easier for people to get compensation when injured while riding in an Uber or Lyft. At Pushchak Law, we believe in pursuing all the compensation for your injuries that the law allows. Uninsured motorist coverage helps make sure that you can actually get that money you are owed.
In addition, Pushchak Law offers our unique Informed Decisions™ approach. We take the time to listen to you to determine what matters most in your lawsuit. We then give you advice to help you achieve those goals. However, you remain in charge of your lawsuit. We put our expertise at your service, but the decisions are always yours. We truly care about you, and we show this by giving you our personal contact information. If you have questions or concerns about the progress of your lawsuit, you can call us.
To learn how our Informed Decisions approach can help you get compensation for personal injuries after a car accident, please call 303-372-6145 or use our online form to request a free initial consultation at our office in Denver.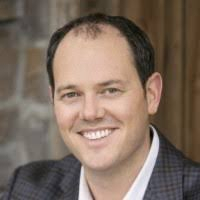 Latest posts by Brian Pushchak | Personal Injury Law Firm Denver, CO
(see all)
Free Case Consultation
If you have been injured and would like to speak with one of our attorneys, take advantage of our free, no-obligation consultation. And if you have a viable case, there are no fees until we win.

Call 303.372.6145
Schedule Today