Most Common Motorcycle Accident Injuries
Due to their small size, light weight and powerful engine, motorcycles are both difficult for other vehicles to see and challenging to operate, particularly when trying to maneuver on bad roads. As a result, it should come as no surprise that motorcycle accidents are a common occurrence. In addition, the lack of protection afforded by motorcycles means that motorcycle accident injuries are often catastrophic in nature.
According to the National Highway Traffic Safety Administration (NHTSA), motorcycle accidents account for 14% of all traffic fatalities despite comprising only 3% of all registered vehicles. In addition, data released by the Insurance Information Institute found that there are 992 injuries per 100,000 registered motorcycles. With such high injury and fatality rates, it's critical that all motorcycle riders take the proper safety precautions every time they're on the road.
Motorcycle accident injuries vary significantly in type and severity based on the circumstances associated with the crash. The following list provides a summary of some of the most common motorcycle accident injuries suffered.
Road Rash
Road rash is the most common motorcycle accident injury. It is a skin abrasion that develops when riders come into contact with the surface of the road during an accident. Road rash can range in severity from mild to extremely severe and will require medical attention in serious cases. It's common for road rash to result in serious infections, nerve damage or permanent scarring. Wearing protective clothing such as leather jackets and pants can reduce the severity of road rash in the event of a motorcycle accident.
Traumatic Brain Injuries
Traumatic brain injuries are one of the most serious motorcycle accident injuries you can suffer. In cases of a severe brain injury, you may experience permanent disabilities. Wearing a helmet has been proven to significantly reduce the likelihood and severity of brain injuries during a motorcycle accident, making them an essential piece of safety gear.
Often, it can take days or weeks for brain injury symptoms to develop. For this reason, it's critical to seek medical attention immediately after a motorcycle accident, even if you don't exhibit signs of a brain injury. Prompt treatment can mean the difference between a full recovery and a lifelong disability.
Spinal Cord Injuries
Your spine is one of the areas of your body most susceptible to injury in a motorcycle accident. While the thoracic spine is the most common area to be damaged in a motorcycle accident, you can potentially injure any region of your spinal column during a high-speed crash. Spinal cord injuries during a motorcycle accident are often very severe, resulting in chronic pain, nerve damage or paralysis.
Internal Injuries
It's common to sustain damage to internal organs or suffer internal bleeding from a motorcycle accident. These injuries are typically caused by blunt-force trauma (trauma that doesn't penetrate the skin) or penetration trauma which occurs when a sharp object penetrates the skin.
Abdominal Injuries
Common abdominal and chest injuries occurring during a motorcycle accident include:
Fractured ribs
Lung lacerations
Heart lacerations and other vascular injuries
Injuries to Your Extremities
It's common to suffer injuries to your arms, legs, hands and feet during a motorcycle accident. Some of the most common include:
Broken bones
Muscle and soft tissue injuries
Pushchak Law Can Help
If you've been injured in a motorcycle accident caused by the negligence of another driver, you may be entitled to compensation for your damages. At Pushchak Law, we've made motorcycle accident cases a primary focus of our practice. Brian Pushchak has extensive experience handling these complex cases and understands all the laws governing your claim. This specialization will give you the edge you need to maximize the value of your compensation.
When you work with Pushchak Law, you'll benefit from our Informed Decisions Approach™ focused on helping you get the best possible outcome to your case. With our unique approach, you'll remain in control of the process every step of the way. Mr. Pushchak will spend as much time as you need explaining your options and answering your questions so that you have all the information necessary to provide input on our recommended legal strategy. Mr. Pushchak is also available at any time and will provide you with his personal contact information in case you have questions or need an update on your case.
Contact us today to schedule a free consultation. Pushchak Law serves clients in Denver and the surrounding areas of Colorado.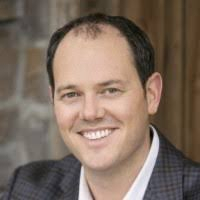 Latest posts by Brian Pushchak | Personal Injury Law Firm Denver, CO
(see all)
Free Case Consultation
If you have been injured and would like to speak with one of our attorneys, take advantage of our free, no-obligation consultation. And if you have a viable case, there are no fees until we win.

Call 303.372.6145
Schedule Today