Where Do Most Motorcycle Accidents Happen?
Motorcycle riding in Colorado is dangerous. Although motorcycles only account for 3% of vehicles on the roads in Colorado, motorcycle riders account for nearly 25% of all traffic accident fatalities in the state. Per vehicle mile traveled, the comparison is even more stark. According to the National Highway Traffic Safety Administration (NHTSA), motorcyclists died 29 times more frequently per vehicle mile traveled. Motorcycle riders need to be aware of where most motorcycle accidents happen so they can be careful. Fatal motorcycle statistics give us good insight into where the most dangerous locations are for motorcycle riders.
Are you a motorcycle rider who was injured in a motorcycle accident? Or did you lose a loved one in a fatal motorcycle accident? Let Denver motorcycle accident lawyer Brian Pushchak help you get compensation for your injury or loss. Pushchak Law is dedicated to getting all clients the full amount of compensation they are due under the law. We offer free initial consultations to talk about your case.
Where Motorcycle Accidents Happen in Colorado Counties
The Colorado State Patrol collects and publishes data about the deadliest counties in Colorado. Overall, Jefferson County is the deadliest county in Colorado for motorcyclists. However, El Paso County runs a close second, and in some years, El Paso County can be the deadliest county in Colorado for motorcycle riders.
Denver is consistently the third deadliest county for Colorado motorcyclists. This is notable in part because Denver is consistently the county with the highest overall traffic fatality numbers in the state. Likely the disparity is due to motorcyclists choosing to get out of the city to ride when they can.
Adams County is the fourth deadliest county for motorcyclists in Colorado.
Where Motorcycle Accidents Happen on the Roads
To look beyond county data, we can utilize data from the NHTSA. While this data isn't specific to Colorado, it can still give us insight.
NHTSA data shows that 39% of fatal motorcycle accidents occurred in rural areas, with 61% occurring in urban areas. In addition, NHTSA data shows that 34% of fatal accidents occurred at intersections, while 66% occurred somewhere other than an intersection. This is in contrast to previously published NHTSA data, which said that as much as 70% of motorcycle accidents occurred at intersections. These are not necessarily contradictory. It might be that lower speeds associated with intersection maneuvers might make intersection accidents less likely to be deadly.
NHTSA data shows that the deadliest roads for motorcycles are non-interstate principal arterials, accounting for 29% of fatal motorcycle accidents. This includes roads like Colfax Avenue, Alameda Avenue, Colorado Boulevard, and Broadway.
Where Motorcycle Accidents Happen on the Motorcycle
This might be a strange thing to observe, but we wanted to note that more than three-quarters (76%) of motorcyclists in two-vehicle crashes were struck in the front of the motorcycle. Most of these accidents occurred when the other vehicle was turning left, and the motorcyclist was going straight. Typically, left-turning vehicles should yield to straight traveling vehicles. This implies that many motorcyclists were killed in accidents where the other vehicle was at fault.
Why Choose Pushchak Law as Your Denver Motorcycle Accident Attorney
If you were injured or lost a loved one in a motorcycle accident in Colorado, let Brian Pushchak help. At Pushchak Law, we've made motorcycle accidents a primary focus of our practice. We understand the sophisticated nuances of these complex cases, and we can help you hold all negligent parties accountable for your damages.
We utilize a unique Informed Decisions™ approach to our cases. First, we take the time to get to know you and the circumstances of your case. We want to know not just what happened, but what your goals and priorities are. Then we utilize our expertise to help you decide how to pursue your goals and priorities. We care about you and want to make sure you achieve your goals. However, the case remains yours. You are in charge.
We also give you our personal contact information so you can reach us whenever you have questions or concerns about your case. We stay available to you.
Want to learn how our unique approach can make a difference in your case? Please call 303-372-6145 or use our online form to request a free initial consultation at Pushchak Law in Denver.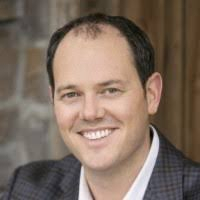 Latest posts by Brian Pushchak | Personal Injury Law Firm Denver, CO
(see all)
Free Case Consultation
If you have been injured and would like to speak with one of our attorneys, take advantage of our free, no-obligation consultation. And if you have a viable case, there are no fees until we win.

Call 303.372.6145
Schedule Today