What to Do After a Dog Bite Attack
Dog bite attacks are more common than many people realize. According to the CDC, over 4.5 million people are victims of dog bite attacks each year, and over 800,000 of these victims require medical attention. In many instances, these attacks are the result of negligence by the dog's owner. Whether a dog attack is caused by improper training, inadequate supervision of the dog, failure to warn others that the animal is dangerous or any other act of negligence, you may be entitled to receive compensation for your damages in a dog bite lawsuit.
Often, dog bite injuries can be very serious, requiring extensive and costly medical treatment. It's important to know what to do after a dog bite attack to ensure you take the proper steps to safeguard your ability to recover compensation in a future lawsuit.
Steps to Take Immediately After a Dog Bite
Just as with a car accident, the actions you take immediately following a dog bite are critical to your health and safety. They will also impact any potential legal action you decide to take.
Identify the Dog's Owner and Exchange Information
You should identify the dog's owner (or caretaker if the owner isn't present) right away. This is important for several reasons. First, you'll need to verify that the dog is current on all of its vaccinations. This can help you avoid the need for painful rabies shots as a precautionary measure.
Second, you'll need to be able to follow up with the dog's owner at a later date in the event that you need to file a dog bite claim to recover compensation for any expenses you incur. Make sure you write down the following information:
Dog owner's name, address and contact information
Dog breed
Dog's vaccination history (if the owner knows it)
Dog owner's homeowner's or renter's insurance policy information (if the owner knows this information off-hand)
Talk to Witnesses
If there are any witnesses to the dog bite attack, speak to them before leaving the scene of the attack. If you file a dog bite claim, these witnesses can provide important information to support your version of what happened. This can be critical to your ability to prove negligence. Make sure you write down the names and contact information for any witnesses you speak to.
Seek Medical Care
It's critical that you seek medical care immediately following the dog bite attack. If you suffer very serious injuries, this should be the very first thing you do. Call 911 and request emergency care if necessary.
If you aren't in serious condition, then complete the steps above prior to visiting a doctor. But receiving medical treatment should occur as soon as you leave the scene of the dog bite attack. Deep puncture wounds can be very serious and easily become infected if not treated in a timely manner. You may also need stitches if the wounds are very serious. If you suffer facial lacerations, you may want to have a plastic surgeon perform the stitches to minimize scarring and disfiguration.
Seeking prompt medical treatment is also important for a future lawsuit:
It will help document the severity of the injuries at the time of the attack
It will prevent the insurance company from claiming your injuries weren't associated with the dog bite attack
It will prevent the owner from claiming your failure to properly treat the wound contributed to the severity of your damages
Documenting the Dog Bite Attack
It's important to document the dog bite attack. This will provide important evidence to be used with a future lawsuit. Make sure to document the following items.
The Events of the Attack
Jot down a few notes about the dog bite attack. This should include:
Where it occurred
What happened immediately prior to the attack (did something prompt the dog to become dangerous?)
What precautions – if any – the owner had taken to prevent the dog from attacking
Any intervention by the dog owner or a third party that occurred to break up the dog attack
Your Injuries
It's important that you document your injuries. This will provide important evidence that will help you maximize your compensation in a future lawsuit. The more detailed information you can provide, the better. Your documentation should include:
Photos – Take pictures of any injuries associated with the dog bite. Make sure to get photo documentation of all wounds and lacerations at various points in time – from right after the attack through the entire healing process.
Anecdotal evidence – Write down an account of the ways in which your injuries have impacted your life. This can include ongoing pain, decreased mobility, inability to perform routine daily actions, and psychological trauma associated with the attack or any disfigurement you suffered. This written account should be an ongoing log starting right after the attack and continuing through your recovery. If you continue experiencing psychological trauma after your injuries have healed, document this as well.
Medical records – Your medical records are an important component to documenting the extent of your injuries. They will provide valuable evidence supporting your claims regarding the financial damages you suffered as well as the non-economic damages (pain and suffering, psychological trauma, etc.) that contribute to your compensation.
Additional financial expenses – Medical bills often aren't the only financial losses suffered from a dog bite attack. If you lost wages due to time missed from work, incurred travel costs when visiting the doctor, or suffered any other financial losses, make sure to document these as well. This will make it easier to provide an accurate documentation of your total economic damages.
Other Correspondence Associated with the Attack
If you have any other correspondence with individuals associated with the dog bite attack, you should keep a record of this as well. Documenting these correspondences will help you provide a more complete picture of the incident and its impact on you. Some things to document include any correspondence you have with:
The dog owner's insurance company
Witnesses to the dog bite attack
Police officers
Animal control professionals
Report the Attack to Animal Control
You should file a report with your local animal control agency to create a documented record of the attack. This will help establish a history of violence associated with this dog which may be important in the event that the dog attacks another person in the future. In addition, if this isn't the first time the dog has bitten someone, you will be able to establish a pattern of violent actions as part of your lawsuit.
Animal control will also conduct an investigation into the attack which can provide you with important information such as whether the dog is current on rabies vaccinations. This investigation can provide important evidence for your lawsuit.
Contact a Dog Bite Attorney
If you need to recover compensation for damages associated with your injuries, you should contact an experienced dog bite attorney. Make sure to work with a lawyer who makes dog bites a primary focus of their practice to ensure your attorney is current on the latest laws governing these cases.
Your lawyer can help advise you on important steps to take throughout the process. In addition, your lawyer will be able to help you assess the total value of your damages and negotiate with the insurance company on your behalf. In the event that a settlement isn't in your best interest, your lawyer can pursue your compensation in court.
Pushchak Law Can Help
If you've been injured in a dog bite attack, Pushchak Law can help. Brian Pushchak has made dog bite claims a primary focus of his practice and has extensive experience handling these cases. This expertise will give you the edge you need when seeking to maximize the value of your compensation.
You'll benefit from Mr. Pushchak's unique Informed Decisions Approach™ which is focused on helping you receive the best possible outcome to your case. This approach keeps you in control of the process from start to finish. Mr. Pushchak will take the time to listen to your story and learn about your desired goals for your case. As the process unfolds, he will provide you with regular updates and educate you about your options so that you can make an informed choice regarding your legal strategy. This collaborative process enables Mr. Pushchak to recommend the best solution to maximize your compensation.
Contact us today to schedule a free consultation. Pushchak Law serves clients in Denver and the surrounding areas of Colorado.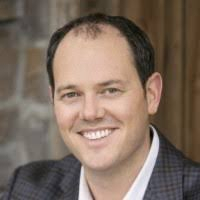 Latest posts by Brian Pushchak | Personal Injury Law Firm Denver, CO
(see all)
Free Case Consultation
If you have been injured and would like to speak with one of our attorneys, take advantage of our free, no-obligation consultation. And if you have a viable case, there are no fees until we win.

Call 303.372.6145
Schedule Today