Insurance Company Delays After a Motorcycle Accident: What You Can Do
After a motorcycle accident, you can be in desperate need of money. You will have additional medical bills that you need to pay, and you may be unable to work. You depend on the payment from the insurance company to pay rent or your mortgage, pay medical bills, and just keep food on your table.
Fortunately, in Colorado, the law provides strict timetables for insurance companies to make payments on claims. If an insurance company fails to meet these requirements, they must pay a penalty. At Pushchak Law, Denver motorcycle accident attorney Brian Pushchak is dedicated to ensuring that you receive timely payment for your injuries. If an insurance company is failing to pay you in a timely manner, we can file additional lawsuits for their bad faith practices.
How Long an Insurance Company Has to Respond
According to Colorado statutes, 10-4-642, an insurance company must respond to claims according to specific timetables:
15 Days After Receiving a Notification of Loss: An insurance company must provide all necessary forms to properly file a claim.
30 Days After Receiving a Claim: An insurance company must pay, deny, or settle all "clean claims." A clean claim is one that doesn't require additional information to accept or deny the claim. A clean claim must also be filed using the proper paperwork supplied by the insurer. If an insurer needs additional information to decide whether to pay or deny a claim, the insurer must request that information by this time. If an insurer requests additional information, you then have 30 days to supply that information. Once you supply the information, the insurance company has another 30 days to pay your claim. Important: If you don't supply requested information within 30 days, the insurance company can deny your claim.
90 Days After Receiving a Claim: An insurance company must pay all claims where there is no fraud, except under rare circumstances where additional investigation is necessary. An insurer must provide you with documentation about why they need additional time to complete their investigation.
What You Can Do If Your Insurer Is Slow to Respond
If your insurance company is slow to respond, you should take the following steps.
First, read your policy. It's important to understand the exact terms of your insurance. If you aren't making a claim according to your policy's requirements, you might lose your right to payment.
Second, check your correspondence. It's possible the insurance company has responded, making a request for additional information or completion of forms. If the insurance company has put the ball in your court, you can lose your right to payment if you don't return the volley.
Third, contact the insurance company. If the insurance company is responsible for delays, contact them and ask why. Ask specific questions and take specific notes about the company's explanations for delay. Keep track of every interaction you have with your insurer. Record the date, what they consider to be the state of your claim, and any additional information or paperwork they say they need from you.
Contact an attorney. If your insurance company is giving you the runaround, it might be time to talk to a lawyer. Insurance companies that don't pay claims in a timely manner must pay you interest on your money. In addition, they might have to pay penalties if they acted in bad faith. Sometimes, a lawyer can even increase the amount of money your insurance will pay because they can review your policy with greater understanding of its provisions.
Helping Motorcycle Accident Victims in Denver
If you are having trouble getting payment from an insurance company, whether it's your own or another driver's, Pushchak Law can help.
Our unique Informed Decisions™ approach helps us give you the best results in your case. First, we take time to listen to your needs. We'll help you make the right decisions and design an approach to your case that meets your needs. You remain in charge of your case at all times, and we remain personally accessible to you. Call us whenever you have questions or want to make changes to our approach.
To learn how our approach can help you, please call 303-372-6145 or use our online form to request a free initial consultation.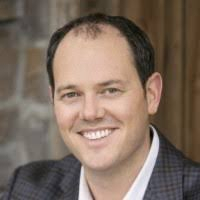 Latest posts by Brian Pushchak | Personal Injury Law Firm Denver, CO
(see all)
Free Case Consultation
If you have been injured and would like to speak with one of our attorneys, take advantage of our free, no-obligation consultation. And if you have a viable case, there are no fees until we win.

Call 303.372.6145
Schedule Today