INJURED IN AN ACCIDENT…WHAT ARE MY OPTIONS? (INFORMED DECISIONS)
If you have been injured in an accident, the last thing you are probably thinking about is the running clock that is counting down against you concerning preserving evidence, witnesses, obtaining medical treatment, and in general, what do to next. You are now injured, wondering how that happened, why that happened, how bad are the injuries, whether you are going to be able to go to work, and a million other things. The option is yours what you do next and the clients we represent shortly after an accident has occurred have the following experience.
It matters who, what, when, where and why you were injured and being responsible to discover and protect all the evidence for yourself when you are not your normal self is truly frightening. In addition, the stakes are much higher when your injury severity increases as insurance carriers have different protocols for people who are catastrophically injured. They send out teams of people to conduct an investigation, talk to witnesses, grab up evidence, obtain your statement, talk to your family, and learn everything there is to know about you, your injuries, and the accident. What frequently occurs next is an unwillingness to cooperate by the insurance carrier with your investigation and what you need to do to prove how you were injured and who is responsible. There is a race to obtain the best evidence for your case and this is a race you do not want to lose. The good thing is that Pushchak Law Firm does not have thousands and thousands of claims (we represent human beings-not claim numbers) and are able to quickly react and have very experienced investigators to work with us to obtain any and all evidence we can. Evidence tends to disappear, memories fade, video surveillance is lost, and the choice is yours whether to protect it for the future. The most harmful action you can take against yourself after being injured is inaction in preserving evidence that had you the ability to protect and use to prove your claims.
When we meet with our prospective clients for the first time we advise them that we will find the answers to why you are injured and who is responsible. Further, we tell you up front that your only job is to treat your injuries and focus on recovering as soon as possible so you can live the best life possible. We handle all aspects of your personal injury claim, beat the insurance companies to the investigation, and advise you of the progress every step of the way.
After being injured, it is important to know what you don't know and the only way that occurs is by calling an attorney and getting your questions and concerns addressed. For example, should you give a recorded statement to an insurance adjuster? Why do they want a recorded statement? What are they going to do with your recorded statement? If I am on pain medication, is this statement even reliable? When should I follow up with my doctor? I have been contacted by the police for a criminal investigation-should I participate? This is the short list of questions you will likely have and probably not know how to appropriately respond to these issues without affecting your claim in one way or another. We never pressure anyone into hiring our firm, period. Our clients trust us to act in their best interest and we do so day after day. We want you to make whatever decision that is right for you but only after obtaining the necessary information to permit you to make that decision. This is your case. Come to us for advice. Learn about our Informed Decisions approach, and make a good decision whatever that may mean for you.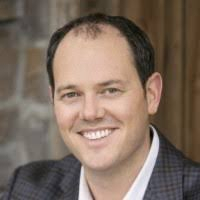 Latest posts by Brian Pushchak | Personal Injury Law Firm Denver, CO
(see all)
Free Case Consultation
If you have been injured and would like to speak with one of our attorneys, take advantage of our free, no-obligation consultation. And if you have a viable case, there are no fees until we win.

Call 303.372.6145
Schedule Today