How to Talk to Your Insurance Company About Your Motorcycle Accident
If you've been involved in a motorcycle accident, the odds are likely that you will have to interact with your insurance company. Under Colorado law, you are required to report any accidents to your insurance carrier within a timely manner. If the accident was relatively minor and only resulted in property damage to the vehicles involved, you will most likely be able to handle all negotiations on your own. However, these discussions with your insurance company become much more complicated when the motorcycle accident results in a serious injury.
It's important to remember that the insurance company is not on your side. Their goal is to minimize the amount of money they must pay on your claim. If you're facing costly medical bills, you'll need to be careful regarding what you say to the insurance company to ensure you don't jeopardize your ability to receive the full compensation to which you are entitled.
At Pushchak Law, we have extensive experience dealing with insurance companies after a motorcycle accident, and we can help ensure this process goes smoothly. While it's always best to speak to Mr. Pushchak before contacting your insurance company, he can also help you if you've already talked to the insurance company about the accident.
We understand that contacting your insurance company after a motorcycle accident is a time-sensitive task. The following tips will help you if you feel you need to report the accident before you have a chance to speak with Mr. Pushchak.
Your Statement Will Be Recorded
When you call your insurance company to report the motorcycle accident, they will record the call. While they should tell you they are doing this, you should assume the call is being recorded even if they don't mention it. This is generally standard policy for most insurance companies. Always be very careful about what you say on a recorded call.
If you're working with Mr. Pushchak, he will advise you on what to say during this phone call. In most instances, it's best to simply tell the insurance claim adjuster that all questions should be directed to Mr. Pushchak and provide them with his contact information. If you haven't hired Mr. Pushchak (or another lawyer), provide the bare minimum information. Simply inform them that you've been in an accident and that your attorney will follow up shorty. Then, contact a lawyer right away to ensure your rights are protected throughout this process.
Tactics the Insurance Company Will Use to Minimize Your Compensation
Often, the insurance company will try to get you to make certain statements that can be used to minimize your compensation. The questions they ask may be intended to elicit specific responses that can be used against you once you file your motorcycle accident claim down the road. Often, these questions may not seem like they are intended to minimize your compensation, so it's important to be aware of what they are.
Admitting Fault
The insurance company may ask you who was at fault for the accident. Their goal in this question is to get you to admit that you were at least partially, if not entirely, at fault. Colorado has a comparative negligence law. This means your compensation is reduced by the percentage of fault attributed to you and if you're determined to be more than 50% at fault for the motorcycle accident, you may not be able to recover any compensation.
For this reason, it's critical that you never admit fault to the insurance company. If they ask you who was at fault, simply tell them you do not want to discuss fault at this time.
The Extent of Your Injuries
The insurance company will ask you about the extent of your injuries. Their goal is for you to say you don't think you are seriously injured so that they can reduce the amount of money they have to pay out on your claim.
Often, it can take days or weeks before all injury symptoms develop after a motorcycle accident. So it's possible that you may have suffered a serious injury even if you don't feel significant pain when you have your conversation with the insurance company. Telling them you feel alright can have devastating consequences on a future motorcycle accident claim. Therefore, it's best to avoid discussing the details of your injuries on this call.
Accident Details
The insurance company may ask you for details about your motorcycle accident. They may try to use these details to prove you were at least partially at fault. For example, if you tell the insurance adjuster you were speeding or ran a red light, it could potentially reduce your compensation. For this reason, you should avoid providing any details about your motorcycle accident.
What to Do if the Insurance Company Calls You
In some instances, you may get contacted by the insurance company. This can happen if the other driver reports the accident to their insurance company or if your insurance company calls to follow up with you on specific questions they may have. Just as with your initial conversation when you first contacted your insurance company, you should be very careful not to disclose any information that can be used to reduce your compensation.
If you've already hired a lawyer, tell the insurance adjuster to contact your attorney. If you don't have legal representation, simply tell them it's not a good time to talk and you will call back later. Then, contact an experienced motorcycle accident lawyer such as Mr. Pushchak before returning their call.
Don't Let the Insurance Company Bully or Pressure You
Insurance companies will often go to great lengths to get you to make statements that will jeopardize your ability to recover the compensation you deserve. While this may initially start with seemingly harmless questions, it can often develop into pressure tactics if you choose not to answer these questions.
Never get bullied into providing details about the accident, your injuries or who was at fault. Never agree to sign a statement without speaking with a lawyer. Most importantly, never let the insurance company pressure you into accepting an initial settlement offer. In order to protect your ability to recover the compensation you deserve, these conversations and negotiations should always be handled by a lawyer.
Pushchak Law Can Help
The stakes are very high after a motorcycle accident. Often, the injuries suffered can require extensive and costly medical treatments. In the event of very serious injuries, you may even require ongoing medical treatments for years. It's important that you work with an attorney who can ensure your compensation reflects the total extent of your damages.
At Pushchak Law, we've made motorcycle accident cases a primary focus of our practice. Brian Pushchak has handled hundreds of motorcycle accident cases in the Denver area. He knows the complex laws which govern these claims, and he knows the tactics used by insurance companies to try and unfairly reduce your compensation. Mr. Pushchak will handle all negotiations with the insurance company on your behalf to ensure you receive the compensation to which you're entitled.
With our exclusive Informed Decisions Approach™, you'll always remain in control of your case. Mr. Pushchak will listen carefully to you to understand you goals, and he'll present all of your options in a way that is easy to understand so that you can make informed choices about your legal strategy. Mr. Pushchak is also always available to answer any questions you may have. You'll have his personal contact information and can reach out to him at any time.
Contact us today to schedule a free consultation. Pushchak Law serves clients in Denver and surrounding areas of Colorado.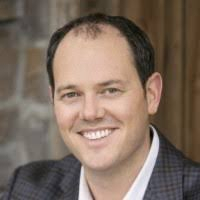 Latest posts by Brian Pushchak | Personal Injury Law Firm Denver, CO
(see all)
Free Case Consultation
If you have been injured and would like to speak with one of our attorneys, take advantage of our free, no-obligation consultation. And if you have a viable case, there are no fees until we win.

Call 303.372.6145
Schedule Today