How to Prevent a Dog Attack
With the warm weather returning, people are out and about again, going on walks through their neighborhoods or in town, often with their family pets in tow. While it can be nice for the animals to get a change of scenery, dogs can sometimes be unpredictable or dangerous, leading to attacks and bites that cause serious injuries, and sometimes even death.
In order to prevent a dog attack from happening to you, there are a few things you can do to put yourself in a safer position around any dogs you happen to meet.
Never approach a dog when it is sleeping, eating, or looking away from you. While dogs have been domesticated as pets for hundreds of years, they are still animals and should be treated with caution.
Always ask for the owner's permission before you approach a dog or attempt to pet it. Even if the dog seems friendly, or is small, always exercise caution. Even small dogs can dole out deep and painful bites, or could carry diseases if they aren't properly vaccinated.
Allow a dog to smell you before making any moves. If you approached the dog, offer the back of your hand so it can become acquainted with your smell. If the dog approached you, hold still and allow it to sniff you as it will. Avoid sudden moves and let it investigate without doing anything that could provoke or startle it.
If a dog is unfamiliar to you, do not approach it. Even if the animal seems harmless, or is off leash, call the local animal control instead of attempting to handle the dog yourself.
Under no circumstances should you allow small children to play with a dog alone. Even if the dog belongs to a family member or friend, or has behaved well around children before, they should always be supervised. Small children may unintentionally provoke an aggressive or defensive behavior in even the most docile dog simply by falling or grabbing onto the dog.
See our article on Dog Bites: What you Should Know
Unfortunately, sometimes even following each of these good practices can still not be enough to prevent a dog attack. If find yourself in a situation where you think you may be attacked by a dog, or are bitten, try to remain calm. The following tips can help you protect yourself if an unfriendly dog ever acts aggressively towards you.
If an unknown dog approaches you, do not run, as that may trigger a natural chase response. Instead, stay quietly in one place and allow it to smell you.
Avoid eye contact with the dog, and attempt to keep it at the side of your body, rather than behind or in front of you.
Ignoring the dog is best, if you are able. If a dog finds you uninteresting, it will usually leave you alone.
If the dog begins to attack, try to put a barrier between the two of you. Or, if there is a blanket or towel near, attempt to throw it on the dog to blind it, allowing you a few moments to escape.
Do not scream or hit the dog, it will only provoke it further.
If you find yourself on the ground, protect your neck and head with your arms and curl into a ball as tightly as you can until the dog loses interest or help arrives.
If you or a loved one is ever attacked or bitten by a dog, the personal injury attorneys at Pushchak  Law Firm can help. Our experienced lawyers are available 24/7 to answer your calls and help with your dog attack injury.
For a free consultation concerning your case, contact Pushchak Law Firm, today.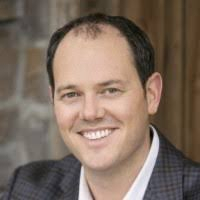 Latest posts by Brian Pushchak | Personal Injury Law Firm Denver, CO
(see all)
Free Case Consultation
If you have been injured and would like to speak with one of our attorneys, take advantage of our free, no-obligation consultation. And if you have a viable case, there are no fees until we win.

Call 303.372.6145
Schedule Today