How Do I Know if I have a Personal Injury Case?
This conversation starts with the premise that you have been injured in some fashion and are not more than 50% responsible for causing the incident. To answer this question, which is an entirely normal question to ask, we have to evaluate what happened, who is involved, the level of injury, and how Colorado law applies to your specific situation.
We get asked this question every day and have come to learn that "do I have a case" means different things to different people. For some, they are asking whether they have a legal claim against a specific individual and for others they are asking whether they can financially recover their damages.  These are very different questions.
Can I Recover Damages if I've Been Injured?
In Colorado, for an individual to recover damages from someone else for their injuries, they must prove (assuming liability is based on negligence) that the defendant owed them a legal duty to act reasonably, that they breached this duty, that their failure to act reasonably caused the injuries, and the individual has damages as a result. If any piece of this puzzle is missing, you are unable to recover your damages.
We frequently receive calls where there was a bad car accident, the caller is not at fault, and unfortunately was seriously injured. We also learn the caller does not have insurance, doesn't live with anyone who has a car, and the defendant who hit them fled the scene and was never located. Do they have a legal claim?  Absolutely. The defendant acted unreasonably when they hit the caller and injured them as well. Are they able to recover their damages? Not likely. The decision to not have insurance is (aside from being illegal) dangerous in this situation when the person who caused the collision runs. Had the caller purchased their own insurance to protect themselves from these bad actors, they would be able to recover the damages caused to them from their own insurance carrier through an uninsured motorist claim. The same result also applies if the defendant sticks around and accepts responsibility for their actions but unfortunately doesn't have any insurance. You still have a legal claim against this person but most people in the United States don't have liquid assets to "cut you a check" for your damages and are known as being "judgment proof."
Another common problem in case evaluations is whether the legal claims and damages are economically viable which is a tougher question we can help you with. It costs money to bring legal claims as you have to pay to order medical records, to hire investigators, to retain experts, to meet with your physicians, to file a law suit if necessary, and to take your case to trial. If your injuries and damages are insufficient to justify these expenses, you may decide the claim is not viable. However, this decision should never be made without the advice of counsel as reaching this conclusion is incredibly complicated. We are more than happy to evaluate your claim and give you the information necessary for you to make this decision for yourself.
If you have been injured, the last thing you want to do is not ask anyone whether you have a case. Insurance policies are complicated and there are times when you may think there could be no way insurance would cover your case. The harm caused by making assumptions can be devastating where all it takes is a quick phone call to our office to chat about your case. We are here to help you and answer any questions you may have so you can make an informed decision about your life.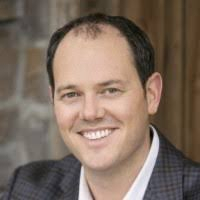 Latest posts by Brian Pushchak | Personal Injury Law Firm Denver, CO
(see all)
Free Case Consultation
If you have been injured and would like to speak with one of our attorneys, take advantage of our free, no-obligation consultation. And if you have a viable case, there are no fees until we win.

Call 303.372.6145
Schedule Today