Distracted Driving Motorcycle Accidents During Leaf Peeping Season
The fall colors make for a great excuse to get out of town and head up into the hills on your motorcycle. Unfortunately, it's also a common time for motorcycle accidents. Distracted drivers, drivers unfamiliar with the roads, and the sheer number of cars on roads not built to handle them, all make accidents more likely.
If you were involved in a motorcycle accident with a distracted driver, you deserve compensation for your injuries. Denver motorcycle accident attorney Brian Pushchak is dedicated to ensuring you get the full compensation you deserve under the law. Pushchak Law will help you pursue the maximum compensation to cover not just out-of-pocket costs today, but costs that are likely to build up over time, including disability and lost wages.
Distracted Driving Is Inevitable
When it comes to leaf peeping season, it's inevitable that drivers will be distracted. After all, that's what they come up for: to cruise the roads while looking pretty much anywhere but the roads themselves.
As drivers dedicate more and more of their focus to the changing leaves and less of it to the roads themselves, it's easy for them to miss potential hazards such as smaller vehicles like motorcycles.
People who pull off the side of the road to get a better look are better than those who keep driving as they look up at the fall colors. However, these drivers can still cause motorcycle accidents when they try to suddenly get back into traffic without seeing motorcycles in the road. Sometimes a group ride can help you be more visible, but other times there is just no way to make yourself seen by a driver that isn't paying attention.
Unfamiliar Drivers Are Unpredictable
Another thing about the leaf peeping season is that it brings many drivers from Denver up into the mountains who haven't been there very often. These drivers can move erratically as they're trying to deal with the unfamiliar challenges of driving in the mountains. These drivers can slow drastically when approaching tight curves, drive either too fast or too slow for the conditions, and make sudden maneuvers as they try to navigate the mountain roads. They're also more likely to drift across the center line when driving tight mountain curves.
Try as you might, it's not always possible to anticipate what these drivers are going to do, and that puts you at risk of a motorcycle accident caused by their unpredictable driving.
More Cars Lead to More Accidents
It's incredibly popular to drive into the mountains to see the colors. With the short time that they're at their peak, this leads to very crowded mountain roads. The crowds on the roads often exceed the intended traffic loads for these narrow, winding roads.
With numerous cars on the road, slowdowns are inevitable. When traffic gets slow, people get impatient and they're more likely to make sudden attempts to cut across multiple lanes, turn around, or merge forcefully into what they perceive as an "empty" space, even though it might contain one or more motorcycles. All these acts of frustration can cause motorcycle accidents because you have no warning or ability to respond.
Why Choose Pushchak Law for Your Motorcycle Accident Lawsuit
If you've been involved in a motorcycle accident because of a distracted, ignorant, or frustrated driver, you deserve compensation for your injuries. Pushchak Law has made motorcycle accident cases a primary focus of his practice, and he is dedicated to ensuring you get all the compensation you are due under the law.
We also want to make sure you get the result that helps you most. That's why we utilize our Informed Decisions™ Approach that starts with us listening to you. We want to know not only about the circumstances of your motorcycle accident and the extent of your injuries, but we also want to know what matters most to you for the outcome. That way, we can prioritize your goals to get you the best result possible.
The lawsuit is always yours. You have final say in how the case proceeds, and to help you stay in control, we give you our personal contact information. Feel free to get in touch any time you have questions or concerns about your case.
Please call 303-372-6145 or use our online form today to request a free initial consultation.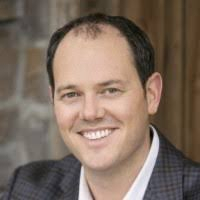 Latest posts by Brian Pushchak | Personal Injury Law Firm Denver, CO
(see all)
Free Case Consultation
If you have been injured and would like to speak with one of our attorneys, take advantage of our free, no-obligation consultation. And if you have a viable case, there are no fees until we win.

Call 303.372.6145
Schedule Today