7 Mistakes to Avoid After a Motorcycle Accident
Motorcycle accidents can be stressful, traumatic and overwhelming events. While it's understandable that you may be flustered immediately after the accident and primarily focused on your recovery, the actions you take in the aftermath of the collision are critical. It's important to take the proper steps to protect your legal rights so that you'll maintain the ability to recover the compensation you deserve in a future motorcycle accident lawsuit.
Unfortunately, we've witnessed motorcycle accident victims make a variety of mistakes after their injury which can potentially jeopardize their ability to maximize their compensation. Make sure you avoid the following common mistakes made by motorcycle accident victims.
Failing to Gather Information at the Accident Scene
Unless you've been seriously injured and need emergency medical treatment, it's critical that you take a few minutes to gather as much information as possible while you're still at the accident scene. This will provide important evidence to support your claim during a future lawsuit.
In addition to exchanging contact, insurance and vehicle information with the other driver, make sure to also gather the following information:
Names and contact information of any witnesses at the scene who can support your version of what happened
Photos of the positioning of your motorcycle and the other vehicle
Photos of any damage to your motorcycle
Photos of any markings, such as skid marks, which may provide information about the cause of the accident
In addition, you should take pictures of any injuries to document their severity. You should also jot down some notes regarding the details of the accident while it is still fresh in your memory.
Not Reporting the Accident to the Police
You should always call the police after a motorcycle accident and request that an officer be dispatched to the scene. The accident report filled out by the police officer can be a valuable piece of evidence that can strengthen your case. Common information contained in a police accident report includes:
Statements from all parties involved and any witnesses
A diagram of the accident scene and photos
The police officer's conclusions regarding what caused the accident and who was at fault
Any traffic citations issued
If the police office issues a traffic citation or a DUI to the other driver, this can provide strong evidence supporting your case. Similarly, if the report indicates the other driver caused the accident, it will significantly strengthen your case.
Failing to Seek Prompt Medical Treatment
It's crucial to seek medical care immediately following a motorcycle accident, even if you don't think you've been seriously injured. This is important for several reasons:
It's common for certain motorcycle accident injuries, such as brain injuries or spinal cord injuries, to take days or weeks before symptoms develop. By delaying treatment, these injuries may become more serious and potentially result in long term complications that wouldn't exist if you received prompt treatment.
It's important to document that the injuries were in fact caused by the motorcycle accident. If you wait a long time to get examined, the other driver may try to claim the injuries occurred at a later date.
Colorado follows the failure to mitigate damages law. If you delay getting treatment and your injuries become more severe as a result, the other driver may claim your failure to get treatment constitutes a failure to mitigate your damages and that this is why your injuries became worse. This can potentially reduce the amount of compensation you are awarded in a future lawsuit.
Giving a Statement to the Insurance Company
You're contractually required to report your motorcycle accident to your insurance company. Failure to do so can potentially jeopardize your ability to recover the benefits to which you're entitled. However, you are not legally required to provide a recorded statement to the insurance company. In fact, it's against your interest to do so without your attorney being present.
It's common to be contacted by your insurance company shortly after the accident with a request to provide a recorded statement. They may even try to claim that providing a statement is required or that it will help expedite your claim. But nothing can be further from the truth. Their goal is to use this statement against you to potentially reduce the amount of your claim or even deny it outright.
The insurance company isn't on your side. Their goal is to minimize the amount of money they must pay out on your claim; they're not trying to do whatever it takes to make you whole again after a devastating injury. When they ask you to provide a statement, they will be looking for any opportunity to use it against you rather than to have it expedite your claim. For this reason, you should never provide a statement to the insurance company, as it can potentially damage your case in a future lawsuit.
Remaining Active on Social Media
Social media is a great outlet to share your experiences with family and friends, but it's also a platform that can potentially damage your motorcycle accident claim. The insurance company and the other driver's legal team will most likely monitor your social media accounts in order to find something that may potentially demonstrate your injuries aren't as severe as you claim. A few pictures of you enjoying good times with family and friends can have a devastating impact on your ability to maximize your compensation.
For this reason, you should always stay off social media until your case is resolved. In addition, ask your family and friends not to post photos of you on their accounts and not to tag you in any of their posts.
Accepting the First Settlement Offer
The insurance company might reach out to you shortly after the accident with a settlement offer. While it may be tempting to accept this offer at a time when you need money to pay your medical bills, it's generally against your best interest to do so. In most instances, these initial settlement offers are an attempt to low ball you and get you to settle your case for as little money as possible. Never accept an offer from the insurance company without consulting with an attorney first.
Not Hiring an Attorney
We've saved the biggest mistake for last. If you've been injured in a motorcycle accident, it's crucial that you work with an experienced attorney who can help you navigate the legal process, protect your rights and maximize the value of your compensation. An experienced motorcycle accident attorney will know the complex laws governing these cases and ensure your case is handled properly every step of the way.
Working with an attorney will help you avoid most of the common mistakes discussed above. You'll benefit in a variety of ways, as your attorney will:
Help gather evidence and investigate your case
Identify all appropriate negligent parties to include in your lawsuit
Ensure the total extent of your damages are factored into your overall compensation
Negotiate with the insurance company on your behalf
Ensure you receive the full compensation you deserve
Let you focus on healing rather than how to handle a complex legal claim you may not understand
Pushchak Law Can Help
Between mounting medical bills and lost wages from time missed at work, the consequences of your motorcycle accident can be financially crippling. At Pushchak Law, we're here to ensure you receive the compensation you deserve.
Brian Pushchak has made motorcycle accident cases a primary focus of his practice. This specialization will give you the edge you need to maximize the value of your compensation. He understands the issues associated with these cases, and he will fight aggressively for your rights every step of the way.
Mr. Pushchak's unique Informed Decisions Approach™ is focused on helping you get the best possible outcome to your case. This approach keeps you in control of the process from start to finish. Mr. Pushchak will listen carefully to you to understand your desired outcome from the legal process. He'll take as much time as needed to explain your options and answer any questions you may have. Mr. Pushchak will then recommend the ideal strategy to achieve your desired outcome.
Contact us today to schedule your free consultation. Pushchak Law serves clients in Denver and the surrounding areas of Colorado.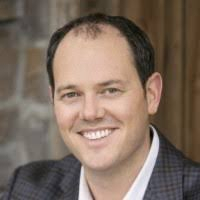 Latest posts by Brian Pushchak | Personal Injury Law Firm Denver, CO
(see all)
Free Case Consultation
If you have been injured and would like to speak with one of our attorneys, take advantage of our free, no-obligation consultation. And if you have a viable case, there are no fees until we win.

Call 303.372.6145
Schedule Today